The 2023 Next Gen Leader Award Winners Are …
For the third year in a row, we at PROGRESS in Lending are honoring the next generation. Why? Because we were set up to recognize true visionaries and thought leaders. That's who we are. Our other awards all acknowledge the good work that executives are doing now, but we think it's critically important to expand to recognize those people that are making a difference that have been in the business fifteen years or less. We need new leaders that are not afraid to step forward and blaze a new trail. We need creativity. We need bold new ideas.
The 2023 Award Winners In Alphabetical Order Are:
DEREK BARTLEY
VP, Product Management
Xactus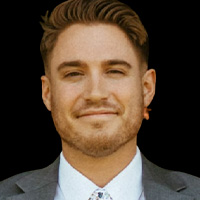 Derek started in the mortgage industry almost eight years ago. Before joining Xactus, he held multiple roles at Rocket Mortgage where he started his career as an operations intern, then spent time as a credit report advisor, mortgage underwriter, operations leader, product owner, and ultimately director of procurement. During his tenure at Rocket, Derek leveraged his extensive mortgage background to help lead a world-class procurement team responsible for millions of dollars in vendor spend. He was a key driver for innovation in the Income, Property, Assets, Credit (IPAC) vendor space; and was instrumental in securing cost savings and overseeing workflow optimization, contract negotiations and project implementations for key digital projects. In addition, Derek was influential in building lasting business relationships for income, property, asset, credit, and digital eClose/eNote providers.
Derek's passion for innovation is consumer-centered; his main driver for innovation is helping create a simpler, smarter, and more cost-effective origination experience for consumers. He truly believes that value can come in many ways, but it must have a positive impact on the consumers that lenders are serving.
In 2022, Derek joined the Xactus product team as vice president and has been leading the product roadmap for credit reporting solutions (Credit ReportsX), which aims to simplify the mortgage application process for loan officers and self-service channels. The end-vision is to create simplified workflows through data, automation, and relationships that can allow loan officers to accurately quote and qualify a consumer up-front. Derek also leads relationship management for Xactus' third-party LOS partners and frequently is involved in business development opportunities with other current and prospective Xactus partners. Examples of these efforts include building integrations, enhancing current products, and adding additional data that Xactus, in turn, can include in its products going forward. He is methodical in vetting the right capabilities, data, partners, processes, and terms which have helped Xactus immensely since coming onboard with the credit reporting solutions and Pre-Qualification products.
---
MICHAEL DARNE
VP, Marketing
CreditXpert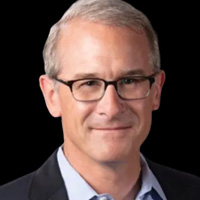 While digging into credit score data gleaned from CreditXpert's analysis of nearly 1 billion credit inquiries examined by the company's predictive analytics engine, Michael asked a question no one had asked before: by credit score bin, how many borrowers could improve their credit scores, and in which credit score bins are they.
Naturally, he expected the opportunity to be found in the lower credit score bins. Instead, he found out that nearly three quarters of all borrowers with a credit score of 760 or less can improve their credit score by at least one 20 point credit score band in about 30 days. This changed everything and led to the creation of a new monthly report called the Mortgage Credit Potential Index (MCPI).
The Mortgage Credit Potential Index (MCPI) is a monthly study of mid-score mortgage credit inquiries by 20-point band that serves as an indicator of changes in mortgage demand across the consumer credit spectrum and reveals affordable housing and other lending opportunities.
This monthly report shows lenders exactly where they have the most potential to win more business, whether that be helping borrowers who don't fit into the credit box raise their scores enough to qualify or showing the lender how they can offer a more competitive interest rate. This is how lenders will grow in 2023.
---
SARA KNOCHEL
CEO of Data & Analytics
Candor Technology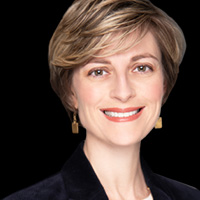 For data scientist Sara Knochel, the thing about data analytics is that to apply it successfully, you have to understand the business you're in. And so Knochel has made a career applying her skills to all things mortgage, topping it off with an MBA to refine her business acumen. Now, in her role as CEO of Data & Analytics at Candor Technology, Knochel is guiding a team that is at the forefront of tech development in the mortgage space with the development of the company's Loan Engineering System and its underlying CogniTech Expert System Technology, which earned a U.S. patent earlier this year.
Using cutting-edge AI technology, CogniTech thinks through issues and resolves them in real-time, just like a seasoned underwriter would. Using technology called Knowledge Engineering, the system simulates the decision-making ability and high-level cognitive tasks of human experts. The result is groundbreaking, promising to change the face of mortgage lending by automating the costliest and most time-consuming portion of origination: how underwriters conduct credit & information risk assessment.
Inspired by the power of AI, Knochel continually looks for ways to refine Candor's platform to produce critical, granular data that has the power to improve the loan-making process. She believes that through the use of smart technology, lenders can attain greater visibility that will enable them to only to solve problems within their business, but to address larger issues impeding access to homeownership Particularly, Knochel aims to use Candor's data, which stands out for its unprecedented granularity, to examine the larger issue of bias in home lending. The industry lacks sufficient data to understand conclusively where bias is coming from, Knochel says, and how to solve it. Armed with Candor's extensive data sets and the tools to analyze it effectively, Knochel is aiming to shed light on the issue.
She recalls an "eye-opening" experience when she realized that Candor was producing results for clients that have meaning beyond their own bottom lines, and it's been her passion ever since to use this data to push for change. Candor's platform not only offers an economic benefit to its lender clients by increasing quality, speed and cost, Knochel says, but it can ensure they are upholding their duty to fair lending. "This data is not being captured elsewhere in the industry," Knochel says. "We are deepening our value proposition."
---
CHRIS McHENRY
VP, Technology
Usherpa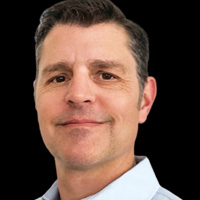 Chris McHenry entered the mortgage industry about a year ago from the Legaltech industry. He immediately found a lot of similarities between the work he'd be doing as VP of Technology for Usherpa, a leading mortgage industry CRM, and the work he had done in the past.
His work in the legal industry was all about protecting valuable data, keeping it safe to protect law firms and their clients' privacy and then to find insights in that information during discovery in preparation for legal action. When he got to the mortgage business he found pretty much the same thing, with one difference: we have a lot more information about the people we serve.
Today, his work is primarily focused on expanding the communication channels available to loan officers so they can stay in touch with borrowers, through SMS, social media or whatever channel the consumer prefers.
The future for successful mortgage loan originators will be all about having the power to connect with the right prospect at the right time with the right offer delivered through the right channel. We have the data to make that happen now, but in the future Chris' work will be about helping LOs understand how to use it.
At the same time, he'll be exploring the capabilities of new tools, like AI and Machine Learning, that will allow our industry to do a better job of harvesting data that is locked up in databases that are now for many lenders over 30 years old, and making the insights that come out of that information available to professional loan officers so they can help more consumers finance their dream homes.
---
JACLYN PALAZZOLO
SVP, Default Operations
Voxtur Analytics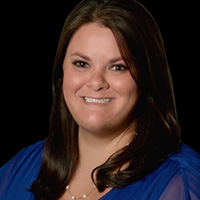 Three years ago, Jaclyn Palazzolo began to research the use of Attorney Opinion Letters (AOLs) in lieu of title insurance. What began as a straight-forward task soon evolved into a massive project that not only reshaped the scope of Jaclyn's work as SVP, Default Operations at Voxtur Analytics, but ignited in her a passion to improve the process of closing on a home loan. Jaclyn quickly became immersed in all things AOL, spending months painstakingly reviewing state-by-state requirements to draft letters particular to each state – a task only a lawyer could enjoy.
Jaclyn's work allowed Voxtur to expand its AOL solution nationwide, making it available in all 50 states. Her work was critical to advancing Voxtur's mission to address affordability concerns within in the mortgage industry by homing in on aspects of lending that could benefit from cost-cutting technology. And that's exactly what the Voxtur AOL solution does. The Voxtur AOL combines the strength of a legal opinion with the efficiency and scalability of a data-driven title review. The results have been staggering, with Fannie Mae, Freddie Mac and the VA all guaranteeing their acceptance of the Voxtur AOL in lieu of title insurance in some situations – a major win for homeowners who could shave thousands of dollars off their closing costs. Key to the AOL's success is its ability to seamlessly integrate into a lender's existing process, something that Jaclyn has also had a hand in developing.
Jaclyn has been working closely with Voxtur IT to build this platform, AOL Ready, which creates an easy workflow for lenders and assists with questions related to everything from engaging attorneys to standardizing reviews to meet GSE guidelines. In effect, it will enable lenders to adopt AOLs with accuracy and at scale. As an attorney with an eye for detail and a knack for operational efficiency, Jaclyn has been a quiet force behind the AOL, navigating past roadblocks and steering the project toward success – and shaking up title industry's old guard along the way.
---
MATT PETTIT
President
Arrive Home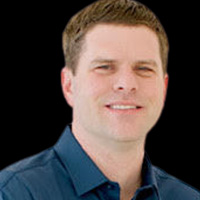 About seven years ago, just as he was beginning his career in mortgage, Matt Pettit quickly became aware of one troubling fact: Getting down payment assistance is hard. Helping people who meet all the qualifications for assistance and are eager to purchase a home is hard. It's a process slowed by hurdle after hurdle, burdened by unnecessary costs, shrouded in confusion, and inevitably glued to a timeline that seems to stretch into infinity. And the whole situation deters lenders from pursuing down payment assistance for borrowers who could really benefit. But it doesn't have to be this way, Matt insisted. It shouldn't be this way.
And so, Matt set out to instigate change. Last year, he teamed up with former colleagues to establish Arrive Home, a social enterprise dedicated to helping responsible borrowers in underserved communities through alternative credit solutions and down payment assistance programs. As President of Arrive Home, Matt's goal is to tear down the barriers that prevent unconventional yet credit-worthy borrowers from securing a home loan. The idea is to work with governmental entities, lenders and nonprofit groups to offer innovative mortgage products that will enable correspondent lenders to confidently deliver loans to reliable borrowers who qualify under FHA guidelines. For Matt, building a system that makes down payment assistance accessible for correspondent lenders is key.
He and his team at Arrive Home have built a platform where lenders can easily work through the process, requesting assistance on behalf of a borrower, receiving notification of acceptance, and processing payments. Leveraging tech, Arrive Home has eliminated the long wait times and confusion that traditionally accompany requests for down payment assistance, making it easier and therefore more appealing for lenders to work with borrowers who need DPA. Matt's mission is to change the way lenders view down payment assistance by educating the industry about these programs and disrupting a market that has traditionally been dominated by state FHA programs. Now, with more DPA providers in the mix, better technology and competitive pricing will emerge, making these programs more accessible to homeowners. In effect, this will go a long way to achieving Matt's ultimate goal to break down barriers to homeownership in underserved communities.
---
VALENTIN SAPORTAS
CEO
Revvin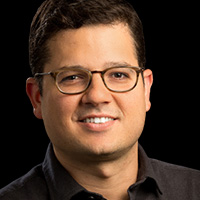 Valentin "Val" Saportas is co-founder and CEO at Revvin (formerly known as MortgageHippo), the industry's first low-code/no-code Customer Experience Engine. Hundreds of lenders throughout the country use the Revvin platform to digitize and optimize their home lending businesses, from residential mortgage to construction loans, home improvement loans, manufactured home loans and home equity loans and HELOCs.
Val and his co-founder recognized early on that consumers were ready to embrace technology to get a mortgage and they embarked on a journey to digitize the home loan process. Starting with a very seamless and friendly consumer experience that guides borrowers every step of the way, over time, the platform's capabilities were further expanded to include an equally robust lender experience that focuses on enhancing Loan Officer productivity.
Last year, Val led the company's rebrand to Revvin, a new name that reflects the firm's continued focus on the next generation Digital Lending Platform and better fits its mission to democratize technology for a world where every financial institution can act like a leading-edge technology company – without writing code.

The Place for Lending Visionaries and Thought Leaders. We take you beyond the latest news and trends to help you grow your lending business.