The Key To The Digital Mortgage Lies In The Cloud
Over the past decade, our industry has benefited from the evolution of the digital mortgage – driven primarily by advancements in web-based and mobile technology that supports more self-service capabilities for borrowers. While these advancements were a welcome change from the traditional, manually executed, paper-based inefficiencies of the past, the unprecedented events of the last year have pushed the digital channel from one of a few delivery channels to the delivery channel between lenders and borrowers.
With this shift, lenders have had to ask more of their existing technology infrastructure. This, in turn, has pushed many to adopt cloud computing as the basis around which their digital mortgage initiatives are built. The effect of cloud computing on the mortgage ecosystem has been profound. It enables lenders to operate within a more holistic (versus segmented) environment of insights and solutions to deliver a seamless, more secure digital experience to loan officers and borrowers alike. In today's highly competitive market, an improved borrower experience is imperative.
The adoption of cloud computing is essentially eliminating data silos – the technical barriers between data sets – within lenders' operations. No longer are lenders forced to pull disparate data from multiple sources to form a complete picture of the borrower. Rather, through the cloud, data exists as a seamless, globally distributed data fabric, from which lenders have the flexibility to access and combine data and data sets in new and innovative ways. Borrowers benefit from eliminating the paper-intensive, time-consuming processes of gathering and providing documents and data to lenders.
Access to a full view of the borrower means that lenders can provide a higher level of customer service based around information about a borrower's age range, generation band, credit score, and even geographic location. All of this helps identify which loan type, term, and rate is the best fit for their circumstances, ultimately supporting higher levels of both customer satisfaction and loyalty. This also helps borrowers be better positioned with their financial choices through the improved access, speed and transparency now readily available to them.
Smarter insights support smarter decisioning. In unifying data analytics and combining that with loan-level competitive-intelligence and decisioning execution through the cloud, lenders are able to adjust their strategies to better support their customers and align with their strategic growth objectives.
Additionally, cloud technology enables lenders to make smarter, more informed decisions in a much more secure environment. Cloud-based solutions can help ensure that the most up-to-date security technology is in place and is able to be monitored in real-time, providing better visibility, control and protection against cyber threats. Because security is now "built in" rather than "bolted on" through an additional solution, it is inherently more secure. From a compliance standpoint, cloud-based solutions can help ensure that data is being used in the right ways, places, and times under the right use cases and intent. This also eliminates a borrower's worry of their personal data being exposed and used improperly.
In volatile market environments, the cloud can give lenders the ability to more quickly scale up or down their operations to align with the demands of the market. In doing so, lenders are better positioned to operate more profitably as they can redirect resources as needed, ensuring that staff are focusing time and attention on prioritized, revenue-generating activities. Borrowers benefit from a more streamlined, efficient and timely mortgage process, which is increasingly important in the current competitive environment.
Today's successful lenders are those who gain adaptability through the embrace of new technology and data insights. As our industry continues on its path of digital transformation, the combination of cloud-based solutions and actionable data insights have proven themselves as catalysts for innovation and change.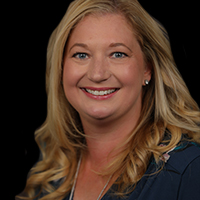 Jennifer Henry is Managing Director and Group Executive for Government Credit, Capital Markets and Mortgage & Housing Strategy at Equifax. She is responsible for business strategy, executive management and business development for government relations and the Capital Markets business. Henry brings more than 25 years of experience to her position at Equifax, including sales, strategy, product management, operations, technology, and marketing for the mortgage & housing industry. Prior to her position at Equifax, she held leadership roles with First American Mortgage Solutions and Fannie Mae.