The Number Of HOAs Is Growing And So Are The Problems They Can Cause For Servicers
Homeowners associations (HOAs) are a big deal. First of all, there are lots of them: more than 350,000 at last count, housing more than 50% of U.S. homeowners. Each year, HOAs collect more than $100 billion in assessments and dues with roughly 10% of HOA fees being delinquent at any given time, and that, of course, is a big deal for servicers and investors.
With that level of HOA activity, servicers can't afford not to pay close attention to the 35 million properties in HOA and condominium associations. In 22 super lien states, unpaid HOA fees, like taxes, can take first-lien position over a mortgage and result in the loss of a property, creating significant risk for servicers and investors.
While most late payment situation don't escalate that far, many do create potential losses for servicers for advances for payments and penalties that are not reimbursable.
Until recently, servicers have had to wait to learn about HOA delinquencies, sometimes well after payments are missed and penalties have begun to accrue. But technology is catching up and giving the servicing industry a way to monitor HOA payments and report delinquencies early in the process, as well as a platform to set up escrow accounts for HOA payments.
Our firm recently partnered with Sperlonga Data and Analytics Systems to provide a first-of-its-kind solution that monitors and reports on HOA payments. This allows delinquencies to be reported in real time so that early action can be taken to mitigate potential loss. Research shows that early action taken on identified delinquencies can reduce overall penalties by 300% if it occurs before a lien is filed. That's a big deal.
There's also an opportunity now to set up escrow accounts for HOA payments. Similar to tax escrow accounts, HOA escrow accounts allow lenders to include HOA fees with PITI payments, saving borrowers the hassle of making separate payments to their HOA. It can be set up during the origination process as part of the overall escrow account creation and provides life-of-loan coverage. Not only does this enhance the lending experience and ongoing convenience for borrowers, more importantly, it can help reduce delinquencies and ensure regular, prompt HOA payments. That's good news for servicers and will reduce overall risk associated with HOAs, which obviously, are only growing in number and importance.
The new offerings are a good example of companies working together to solve for a growing problem in the industry. With 80% of all new construction being in an HOA, more HOAs are being created with more opportunity for delinquencies, and servicers have been struggling to find a way to address the need. Because LERETA is in the business of helping mortgage servicers increase efficiencies, mitigate risk and reduce penalties with their tax servicing, applying our approach to HOA management just made good sense. And as a data aggregator for property managers and HOAs, Sperlonga is the perfect partner to provide real-time HOA payment data.
The mortgage industry and HOAs are important and interconnected pieces of the broader housing ecosystem but haven't always interacted efficiently. These new HOA data solutions will help solve that efficiency gap and, in the process, improve the borrower experience and reduce losses for both servicers and investors.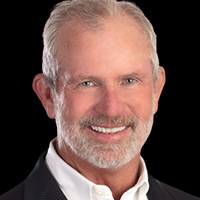 John Walsh is the Chief Executive Officer of LERETA. Under his leadership, LERETA is focused on solidifying its strategic direction to continue to deliver the best results to its customers. Walsh leads an executive leadership team focused on providing the mortgage and insurance industries accuracy, responsiveness and innovative technology. Walsh has more than 20 years of senior management experience in the financial services industry and more than 10 years leading technology firms. Prior to joining LERETA, Walsh was the President of DataQuick, a nationwide provider of real estate property information, analytics and mortgage settlement services. Previously he was the President of Del Mar Database, a provider of technology solutions to residential lenders. Earlier in his career, Walsh was also President of RF/Spectrum Decision Science Corp and Chairman and CEO of PureCarbon, Inc. Additionally, he has held executive management positions at several mortgage companies and banks earlier in his career.