When Should Lenders Make The Decision To Replace Technology Applications?
Lenders must continuously evaluate their technology and processes in order to determine when it's time to replace existing applications with new innovation solutions. This can be a difficult decision, as implementing new technologies and processes can come at a cost. However, staying up-to-date with blockchain, cloud computing and other emerging technologies can bring significant value, such as:
Improved customer experience – The right technological investments can result in a more streamlined and automated customer experience that ultimately leads to better customer satisfaction.
Improved cost savings – By leveraging new technologies, lenders can reduce costs associated with manual tasks and processes, allowing them to reallocate funds in order to create innovative products or services that drive additional revenue or efficiency gains.
Increased agility and scalability – With modern platforms and technologies, lenders can quickly develop new products or services or scale existing ones for growth without incurring high costs in terms of development time or talent acquisition.
In the end, the decision to replace existing technology solutions should be based on an honest assessment of current needs versus available alternatives and the potential long-term benefits that could be gained from a shift in your technology stack. Be wary of vendors that may appear attractive at first glance, but haven't been truly vetted or vastly used or have made false promises.
As technology continues to evolve, lenders need to make the decision to swap out their existing applications with new solutions now, rather than waiting until 2024 or later. By that point, market conditions may have changed and the disruption of switching technologies could be too great. Acting now can help ensure a smoother transition and allow lenders to take advantage of the latest innovations without sacrificing customer experience or financial gain.
As it relates to my company, lenders are choosing Lender Price due to its innovative and proven solutions, resulting in numerous time and cost-saving features that drive loan costs down. We have also worked with regulatory agencies, ensuring high-quality products with reliable output. All of this makes Lender Price a top choice when it comes to lenders making a decision on a PPE solution. Our reliable proven technology, competitive pricing, and excellent customer service make us the ideal choice for lenders seeking to make a switch. Let's have a conversation: https://hubs.ly/Q01Fs9Sz0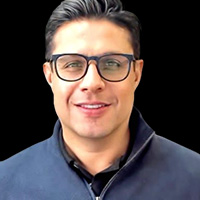 Dawar Alimi is CEO and Co-Founder of Lender Price, a leading provider of cloud-native pricing technology to the lending space. Dawar has over two decades of mortgage industry expertise, during which he has built industry-leading technology and founded several companies. He is a well-respected thought leader in financial technology and has won numerous awards for his contributions to the mortgage industry. Dawar can be reached at [email protected]. Get more information about Lender Price by visiting www.lenderprice.com.