The Mortgage Industry's Data-Driven AI Revolution: Data First, AI Second
The mortgage industry, like many others, is on the cusp of a data-driven transformation powered by AI. As we embrace this promising future, it's crucial to understand that while AI holds incredible potential, it's not a magic wand that can instantly solve all our problems. To make the most of AI in lending, we must lay a strong foundation by prioritizing data, identifying the right problems, and proceeding cautiously.
To harness the power of AI, one must first recognize that AI's performance is only as good as the data it processes. If you've neglected your data strategy, diving headfirst into AI may lead to results that fall short or even create complications. Without a solid data strategy, there can be no effective AI strategy. Think of it this way: Would you expect a car to run smoothly without quality fuel? The same principle applies to AI. The first step mortgage industry experts must take is to examine their data. By cultivating a culture of data quality and integrity, we set the stage for AI success.
It's essential to remember that AI is a tool, not a solution. There are areas where the human touch remains irreplaceable, and there are others where AI excels. Seek to leverage AI where it can truly augment human capabilities, not replace them. In adopting AI, we must distinguish between areas where AI genuinely adds value and those where it may not be the best fit. Take, for instance, small lenders with limited data to train machine learning models. In such cases, there might be more prudent moves than leaping into AI. Instead, alternative techniques may yield better outcomes.
While AI promises numerous benefits, it also raises red flags. Misuse of Generative AI, for example, has the potential to lead to fraud. Therefore, we must exercise caution and establish robust security measures when venturing into the realm of AI. Regarding Gen AI, collaboration with organizations specializing in secure AI solutions is paramount. Security should be at the forefront of your AI strategy, especially as we harness Gen AI's capabilities to accelerate product development.
In this AI-driven era, mortgage industry leaders seeking to build effective data and AI strategies must carefully select their technology partners. Your technology partners should share your vision of responsible AI implementation. Look for partners who not only possess cutting-edge AI expertise but also prioritize data quality and security.
The mortgage industry stands on the brink of an AI revolution, where data and AI will shape the future of lending. However, this must begin with a focus on data quality, a discerning approach to problem-solving, and a commitment to responsible AI use. By taking these steps, we can unlock the full potential of AI while safeguarding against its potential pitfalls. The future of lending is data-driven, and our success will be defined by how effectively we navigate this transformative landscape.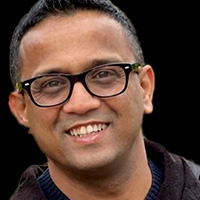 Praveen Kumar is Senior Director of Technology at Tavant. Headquartered in Santa Clara, California, Tavant is a digital products and solutions company that provides impactful results to its customers across North America, Europe, and Asia-Pacific. Founded in 2000, the company employs over 3000 people and is a recognized top employer. Tavant is creating an AI-powered intelligent lending enterprise by reimagining customer experiences, driving operational efficiencies, and improving collaboration.