Using Automation As The Mortgage Market Lags
Over the past several months, growing inflation and rising interest rates have deeply affected the American economy and turned the housing market upside down. While the housing market was red hot at the beginning of the summer this year, raising interest rates cooled the market significantly. Higher interest rates are often correlated with a decrease in business for mortgage providers. In layman's terms, the cost of borrowing money becomes more expensive.
As the housing market goes, so goes the mortgage industry. With mortgage rate lock volume down 60% according to Housing Wire and steadily declining, driving demand is a very real challenge for most lenders today. Due to a significant amount of incomplete loan applications, recent advances in Intelligent Process Automation (IPA) make it possible to recapture abandoned loans automatically.
Efficiency in the mortgage industry is a must at this point. As new business dries up, mortgage providers need to become more efficient, save on operating costs and execute ongoing business as effectively as possible. Before, mortgage providers had to manually collect documents in a process that was very tedious because of the limited technology. Now, machine learning and artificial intelligence technology can automate and accelerate the most time-consuming steps of the mortgage process such as streamlining the document collection, processing, validation and archiving lifecycle.
Robotic process automation (RPA) uses digital technology to automate certain processes, typically ones that require a lot of manual work. RPA is used in a wide array of industries, but its use in financial services is highly specialized. The mortgage industry often gets blamed, rightfully so, for its long waiting times, but there is some justification behind the scenes. Bottlenecks occur a lot during the process, specifically in terms of document collection. This means more work requests are being submitted than the mortgage team can handle at its maximum processing capacity, resulting in numerous delays and outright stops.
Intelligent process automation acts as a cloud-based evolution of robotic process automation by moving data across the usual hurdles and automatically executing the next best steps. Whereas RPA can extract important information from documents, IPA can understand what to do with that information and execute it automatically to move the process forward.
In an effort to generate increased demand for loan applications, IPA is able to monitor applicants who start a loan application and/or receive a loan approval and re-engage them with highly personalized text messages in real time if they become unresponsive or abandon the process completely. Consumer experience and retention is the name of the game these days.
The benefits of IPA speak for themselves. In a recent study conducted by management consulting firm McKinsey, the following results came from organizational implementation of IPA: automation of over 50% of manual tasks, 50% reduction in process times and achieving more than 100% return on investment. By utilizing smart technologies like IPA, mortgage providers can attract more borrowers, speed up their processing time, increase efficiency and deliver a better overall experience for consumers.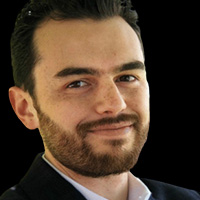 Joseariel Gomez is the founder and CEO of Shastic, an IPA-as-a-Service platform that allows financial institutions to increase efficiency and improve processes. As CEO, Gomez oversees all departments at Shastic and takes part in designing Shastic's platform itself. Gomez founded Shastic in 2009 and has directed its growth for over a decade. Gomez started Shastic as an SMS messaging platform. While Shastic was able to improve communications, financial institutions needed to automate more processes. Gomez realized that robotic process automation was the right solution for the moment and addressed the problems bankers were facing. Gomez decided to switch directions and develop AI-integrated RPA solutions for banks and credit unions. Through Shastic's use of AI-integrated RPA, banks and credit unions can extract meaning from unstructured data. Gomez's strategic process saves on costs and improves customer satisfaction.