Editor's Note: Successes Are Happening
There is a lot of doom and gloom getting reported, but there is good news to share as well. For example, Rice Park Capital Management LP ("Rice Park"), a Minneapolis-based investment firm, has announced that its subsidiary, Nexus Nova LLC ("Nexus Nova"), has been ranked a top 50 GSE MBS servicer for the third quarter of 2022.
"We believe we are rapidly becoming a market leader as an investor in mortgage servicing rights and achieving this notable accomplishment in a relatively short-time period is evidence of that," said Nicholas Smith, Managing Partner of Rice Park Capital Management. "We believe our mortgage investment knowledge and experience have contributed to our success, and we expect our market position in MSRs to continue to increase as more and more mortgage lenders look to create liquidity."
Nexus Nova, a Freddie Mac approved servicer, began investing in mortgage servicing rights on December 31, 2021.
The company was ranked 50 by Inside Mortgage Finance Publications for Quarter 3, 2022 and held $15.1 billion in GSE MSR. Today, it holds approximately $25 billion of GSE MSR.
Rice Park Capital Management LP is a private investment firm managing funds and investment vehicles on behalf of institutional investors, family offices and high net worth individuals. Its investment focus is to deliver cycle-resistant returns to its limited partners by unlocking value in complex opportunities in the residential and commercial mortgage and real estate sectors.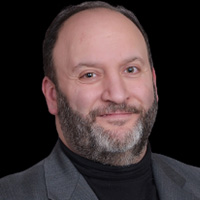 Tony Garritano is the founder at PROGRESS in Lending Association. As a speaker Tony has worked hard to inform executives about how technology should be a tool used to further business objectives. For over 20 years he has worked as a journalist, researcher and speaker in the mortgage technology space. Starting PROGRESS in Lending Association was the next step for someone like Tony, who has dedicated his entire career to providing mortgage executives with the information that they need to make informed technology decisions to help their businesses succeed.