When Managing Servicing During A Pandemic, Actionable Data Is Key
As the economic effects of COVID-19 continue to resonate across the U.S., the mortgage servicing industry must work to effectively manage portfolio risk. At the same time, mortgage servicers must demonstrate the flexibility required to work with borrowers who have been directly affected by the pandemic. According to the Mortgage Bankers Association, the number of mortgages going into forbearance has been declining since peaking in April, when 3.4% of outstanding mortgages went from current to 30 days delinquent virtually overnight. While declines are encouraging, the nearly 3.9 million outstanding mortgage loans (or roughly 7.75% of the market) that are in forbearance continue to present a significant challenge for servicing companies.
Because most of these outstanding loans are GSE-backed, they qualify for loan modifications. Servicers are now dealing with a surge in loan mod volumes – something that is stretching their existing operational capabilities. As a result, digital transformation of the servicing process has taken on a new level of importance and urgency. To accommodate the increase in volume, what was once viewed as a driver of convenience and cost savings is now seen as a mission-critical component of successfully managing the crisis at hand.
Given the unpredictability of the current COVID-19 environment, servicers will need to implement technology that provides adaptability and the flexibility to quickly respond to changes in the marketplace, all while ensuring high levels of customer service. The servicing companies that will succeed are the ones that are best able to leverage actionable third-party data to securely gain insight into their portfolios and proactively mitigate delinquency risk, increase efficiencies in managing non-performing loans and the modification process to limit the impact of defaults and foreclosures.
Actionable data insights can enable servicers to more quickly and securely make decisions in a compliant manner. These insights can also increase profitability and predictability. Having centralized, electronic access to this data will be essential in driving workflow automation and streamlining processes by eliminating the need for unnecessary manual reviews. This level of insight also helps servicing companies better identify consumers that would benefit from refinancing and potentially avoid default scenarios.
Just as importantly, servicers need to have access to data and analytics to help them identify opportunities within their portfolios to head off portfolio runoff related to customers refinancing with the competition. Predictive analytics and event-based insights enable servicing companies to market to and retain more of the right customers to protect the integrity of the overall portfolio of outstanding loans.
In any type of housing market, smarter insights drive smarter actions, but in the unpredictable, pandemic-influenced market the industry finds itself in today, the right combination of data and analytics – paired with the latest digital servicing technology – can provide servicers with the insight to successfully anticipate and make the most of fast-moving market opportunities.
Ultimately, servicing companies will play a key role in determining how the general economy responds to and recovers from the effects of the pandemic. Those that are able to quickly, conveniently and compliantly meet consumers' needs and do so without taking on unnecessary portfolio risk will be much better positioned to thrive once the market begins to shift back to normal.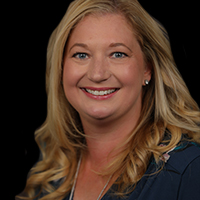 Jennifer Henry is Managing Director and Group Executive for Government Credit, Capital Markets and Mortgage & Housing Strategy at Equifax. She is responsible for business strategy, executive management and business development for government relations and the Capital Markets business. Henry brings more than 25 years of experience to her position at Equifax, including sales, strategy, product management, operations, technology, and marketing for the mortgage & housing industry. Prior to her position at Equifax, she held leadership roles with First American Mortgage Solutions and Fannie Mae.