Why Lenders Need To Lean Into Mortgage Automation Tools
Mortgage automation tools are not new to the lending space, but they're definitely underutilized by markets nationwide.
Lenders that lean into automation do so for four general reasons:
To stay competitive
To streamline operational efficiency and establish proper utilization of team efforts
To expand their footprint with a fast and efficient go-to-market strategy
To reduce cost/increase profitability
Either which way, they're staying relevant in what has become a very digital world. Buyers are so accustomed to having the answers at their fingertips that they now want – dare we say demand – a combination of do-it-themselves banking services and face-to-face support from lenders.
So why haven't more lenders gotten on the automation bandwagon? You could attribute it to complacency with their current process, hesitancy to "remove face-time" with buyers, or the idea of investing time and energy into the implementation and onboarding of something new.
But ultimately, the juice is worth the squeeze if the automation partners are well-vetted by both the decision-makers and the end-users of the tools. Separating the mortgage vendors from the mortgage partners will ultimately give the best ROI as partners give you what you need (deep UX customization, training, ongoing support and roadmap involvement) opposed to what you think you want (a plug-and-play solution with little-to-no support or communication post-sale).
Here are five benefits that lenders can realize with the move to automation:
Improved loan quality. For every 100 steps a human takes, they're likely to make 10 errors. Automation leaves little room for error when set up and managed by a partner you can trust.
Increased productivity. Streamlined operational efficiency reduces lost time. More time, more loans. It's really that simple.
Proactive compliance. Do you know how easy it is for Agents to edit a PDF with Adobe Acrobat? Send them a dynamic letter that you can control instead. Don't even get us started on upfront fee collection… If you're still using sticky notes, this bullet is for you, my friend.
Better customer experience. Like we said, buyers want a hybrid approach to their home buying journey. If you aren't giving them that, are you really staying competitive in your market? Not likely.
Data analytics create more profound insights. Inform process improvement with a real-time understanding of what you are doing well and where there's room to step up your game.
Online lenders are attracting buyers with self-serve customer journeys. Do your market one better by offering them a friendly face behind the technology. If you can do that, those online competitors will lose every time.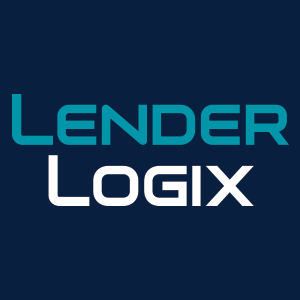 LenderLogix is a team of FinTech innovators with more than four decades of firsthand experience in mortgage lending and real estate. They pinpoint moments of friction in the loan origination process and design customized software and APIs for mortgage lenders that enhance the experience for borrowers, Real Estate Agents & lenders alike. As former originators, they have a deep understanding of the lending industry and customize their software to provide clients with solutions that complement their current processes, not hinder them. The team also understands that lenders work around the clock, so they offer white-glove service and support options whenever they are needed. On average, LenderLogix is able to save lenders up to 40% more time in their day, increase their conversion rates up to 60%, and realize hundreds of thousands of dollars in unpaid upfront fees. Visit www.lenderlogix.com to learn more.