A True SaaS Model For Regulatory Compliance, Quality Assurance And Quality Control
Deploying cloud-based software applications, software as a service or (SaaS), is not new to the financial industry. When it comes to SaaS for compliance, quality assurance and quality control (QA and QC), some unique business factors should be considered in the vendor selection process. If managed appropriately at the outset, companies can select a low-cost SaaS that will significantly reduce operational expenses, regulatory, reputational and credit risk, while increasing the efficiency and efficacy of a company's overall program.
The Basics for Business Leaders
Essentially, SaaS is the ability to access a software application through a browser thus avoiding on-premises installation. This delivery model lessens a customer's in-house IT expenditures, reduces implementation timelines and minimizes compliance change-management requirements substantially.
Also, a well-thought-out SaaS selection process will help avoid significant acquisition delays. When a new software application is being installed on a company's technology infrastructure, extra software vendor-approval requirements plus, the inevitable availability-constraints of internal IT resources converge to slow down adoption. A SaaS deployment will work around those delays.
Comply or Let Die
The current regulatory environment for residential mortgage originations and servicing is a complex and involves high-risk propositions. Changes in legislation, agency guidelines and business rules have occurred at a frenetic pace since the onslaught of the pandemic.
Regulatory volatility coupled with an "enforcement-now-forgiveness-later" message embedded in legislation and proclaimed at the federal and state levels raises the stakes for non-compliance to its highest level since the dawn of Dodd Frank in 2010.
To combat the new regulatory reality, mortgage originators, servicers and investors are driving demand for technology solutions coupled with a hiring frenzy for experienced compliance executives, subject-matter experts and legal professionals. Outsourcing firms and consultancies are also seeing a spike in demand for their professional services.
Emerging Technologies to The Rescue
There are several key SaaS selection-criteria for mortgage banking compliance/QA/QC. The first is developing a set of questions for prospective SaaS technology vendors that will minimize time-consuming exploratory efforts.
Absent any guidance from internal IT departments regarding initial conversations or demos, Replicon, an enterprise, time-tracking company offers a free guide for professionals. Their suggestions will help companies avoid unnecessary rabbit holes when seeking a rapidly deployable, low-cost and maintenance-free SaaS.
The Tyranny of Taxonomy
Critical components of a pure SaaS delivery model are the common language and set of descriptors built into the system. In the context of residential mortgage originations and servicing QA/QC, a comprehensive defect taxonomy, including state and federal overlays is crucial. Therefore, a pure SaaS environment for mortgage QA/QC must feature a regulatory library and applicable test scripts that are maintenance-free for the end-user to be considered a "pure-play SaaS."
Susan Howard, founder and president of RMSolutions, Inc., a consultancy providing QA/QC outsource alternatives for small to mid-sized mortgage bankers, describes the importance of the taxonomy structure of a SaaS. "A consistent and cohesive means of classifying defects at the loan level is vital to effectively managing risk and reducing costs," she said.
"A clearly defined defect taxonomy sets the stage for discovering the root cause of problems," she continues. "Analysis of the root cause helps answer the question of why the problem occurred in the first place, allowing for effective corrective action. If only symptoms are fixed, the problem will almost certainly return, needing fixing again and again. It is far more effective to systematically prevent and solve for underlying issues rather than simply treating the symptoms loan by loan."
A QA/QC system without a solid defect taxonomy lacks the most critical ingredient for an effective quality control and risk management program: a road to a solution.
Regtech to the Rescue
During the last few years, new compliance/QA/QC solutions have emerged that provide more options to lenders and servicers for a low cost, are rapidly deployable and easy-to-use for originators' QA and QC processes.
By using sophisticated and evolving technologies such as artificial intelligence (AI), vendors can help reduce for mortgage companies the risk of non-compliance with regulatory obligations in an increasingly complex regulatory environment.
A study by Reuters in 2018 https://legal.thomsonreuters.com/en/insights/reports/cost-of-compliance-2018, concluded that compliance resources are spending at least 15% of their time chasing regulations.
"I'm certain that given the explosion of federal, state and investor regulations triggered by the pandemic, the number may be now closer to 25%," said Hans Rusli, CEO of IndiSoft, LLC, SaaS software developer for the financial services industry.
As technology continues to improve, we are entering a phase in mortgage banking where there will be more choices for smaller originators and servicers to automate regulatory change management. The fee required for such technology is a small price to pay for the peace of mind of being compliant and decreasing risk.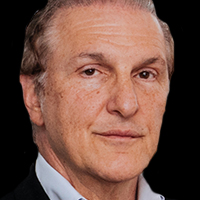 Camillo Melchiorre is president and director of regulatory compliance of IndiSoft LLC, a Columbia, Md.-based global technology development firm that provides collaborative, real-time workflow solutions, customized for the entire financial services industry. He has more than 30 years of experience in multiple areas of the mortgage industry. Previously, he was the president and CEO of HLP, a nonprofit collaborative that facilitates relationships between counselors, advocates, mortgage lenders, services, investors, attorneys and government agencies that is powered by IndiSoft's RxOffice.