Business Strategies Column: Engage With Your Customers
Now is the time to really know your customers and prospects. Outreach is necessary. In the article "The Ultimate Guide to Customer Engagement in 2020" written by Swetha Amaresan, she says when improving customer relations, we typically think about service and support. You want these teams to be efficient, resourceful, and compassionate when helping customers solve their problems.
However, customer retention goes beyond high-quality customer service. Delighting customers and encouraging them to spend more money with your brand isn't enough. In fact, this could make them feel transactional and less meaningful to your company.
Instead, you need to improve the customer experience to strengthen their loyalty to your brand. It needs to be clear that you value your relationship with them and not just the money they spend at your business. That's why you need to consistently engage with customers to demonstrate your dedication to their needs.
Customer engagement is the process of interacting with customers through a variety of channels and strengthening your relationship with them. For many businesses, this process begins with the first interaction and extends beyond the point of purchase. Companies can engage with customers via social media, email, websites, community forums, or any other space where they're communicating or consuming content.
The point is to offer customers something of value beyond your products and services. High-quality products initially attract customers; relevant content is what keeps them around. Marketers often take advantage of this in what's known as customer engagement marketing.
Customer engagement marketing is a marketing strategy that delivers timely, relevant, and personalized messages to consumers. What sets it apart from other marketing tactics is the personalization element. The relevancy of the content is what makes customers feel like engaged members of the brand.
The use of customer engagement marketing can make all the difference when it comes to reducing customer churn. In fact, let's take a look at a few companies that used this method to retain customers at their business. For example:
1. Coca-Cola
As you may have seen, they launched a new marketing campaign that took the nation by storm. #ShareACoke removed the company's logo on 20-ounce bottles and replaced it with 250 of the most common names in the U.S. The campaign was successful because of the customer engagement element.
It wasn't just a typical marketing campaign; in fact, the highly-personalized aspect made it even more engaging. Customers could physically see a piece of themselves on a Coke bottle. Even those without common names could follow the "Share A Coke" tour where they could personalize their own cans. This was a simple campaign that related to Coke's target audience and got people talking about the brand.
2. Carhartt
The apparel company introduced new technology to its website that helps customers connect with experts and make smarter purchases. When a customer displays a certain behavior, a pop-up appears that asks them if they'd like to chat with an expert.
It was found that when customers clicked "yes," they found the right product, were more satisfied, and purchased again in the future. In fact, this led to a 10-fold increase in conversion rates compared to other self-service options, as well as a 10-25% increase in the average order value.
3. Starbucks
How does a company that's already dominating its industry do more for its customers? Well, it comes up with a way to make loyal customers feel special.
This company began a new effort called the Starbucks Reserve Roastery and Tasting Room which lets customers chat with coffee specialists, watch coffee brew from fresh beans, and try a variety of rare coffees.
This is a multi-sensory experience that takes customers to the next level. They feel like an active part of the Starbucks journey and are getting an inside look into the company's product development process. It's something exciting and unique that further engages customers and gives them a new appreciation for the brand beyond the same coffee every morning.
4. Gravity Payments
Sometimes, customer engagement can occur as a result of another initiative. After hearing about his employees' struggles, Dan Price, CEO this company, decided to implement a minimum annual salary of $70K. While the move was meant to improve employee satisfaction, productivity, and quality of life, the change also had a profound impact on customer engagement.
Monthly leads grew from 30 to 2,000 inquiries, profits doubled, and customer retention increased from 91% to 95%. It was clear that customer engagement was directly tied to employee satisfaction. When employees are treated better, they want to work harder for their companies, which results in happier customers.
While these are great success stories, it can be hard to predict whether an engagement marketing campaign will be effective. Investing in an engagement platform, however, can ensure your campaigns will be consistently profitable for your business.
A customer engagement platform is a software that centralizes all customer communications, tracks customer behavior, and helps service teams efficiently respond to inquiries. Customer engagement platforms help teams personalize campaigns by analyzing customer data and tracking industry patterns. It can also test marketing, sales, and customer service campaigns to ensure optimum customer engagement.
Adopting a platform dedicated to customer engagement will give your business the tools it needs to increase customer interactions. However, you'll also need a strategy for engaging customers if you want your campaigns to be effective. The next section covers a few best practices you can implement when improving customer engagement at your company.
It's clear that customer engagement positively impacts your business and ensures a stronger customer base. However, it's not so simple to just jump right in. Consider the following strategies for ways to incorporate customer engagement into your organization.
1. Build a brand voice.
Customers want to engage with a brand that has a personality. Many brands have differentiated themselves through the use of a unique brand voice. This personifies the company making it more relatable and memorable to its customers.
Creating this brand voice establishes your company as a thought-leader in its industry. Customers will look at you as an expert who can give them advice on different products and services.
2. Share your brand voice online.
Your brand voice is more powerful when you share it with others. Start with building a personality on social media, just as you would with a personal account. Post content that aligns with your brand values and share messages that have similar meanings.
3. Personalize customer experiences.
Some companies, like Amazon, have software that makes recommendations based on past purchases or search history. Not every company has to invest in such complex technology. There are other ways to personalize customer experiences, including asking customers how you can help.
Some companies start the customer journey by asking them to fill out a user profile or take a quiz that has them select preferences. For instance, Birchbox asks customers what their skin and hair types are, which helps the company personalize products in their monthly subscription boxes. This way, you can obtain customer feedback at the beginning of the experience, then delight the customer from then on out.
4. Create content based on customer history.
Feedback surveys can help you create and share content based on what customers have purchased in the past. Unlike Birchbox, however, these suggestions aren't vital to the customer experience. Rather, they complement and add a special touch that exceeds your customers' expectations.
Now get out there and engage the customer.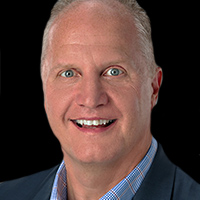 Michael Hammond is the founder and president of NexLevel Advisors. NexLevel provides solutions in business development, strategic selling, marketing, public relations and social media. A seasoned technology executive, Michael brings close to two decades of leadership, management, marketing, sales and technical product and services experience. His expertise spans start-ups to multi-billion dollar corporations, running businesses, business units, marketing, sales, strategy and product and services organizations. Michael brings exceptional insight, leadership, passion, and strategies that create profitability.