Process Improvement Column: OptifiNow Integrates With Ellie Mae Digital Lending Platform
OptifiNow, a provider of sales and marketing automation technology, will be integrated with the Ellie Mae Digital Lending Platform, including using Encompass Partner Connect API technology. The integration allows lenders to more efficiently and securely share data between OptifiNow's solutions and Encompass to drive quality and efficiency in the loan origination process. 
OptifiNow is a sales and marketing automation platform, featuring omni-channel marketing and wide-ranging configurability to support retail, wholesale, consumer direct and reverse mortgage lending. OptifiNow's extensive integration capabilities enable lenders to create an advanced sales and marketing process that connects data with Encompass and other vital systems.
Ellie Mae is a provider of innovative on-demand software solutions and services for the residential mortgage industry. The Ellie Mae Digital Lending Platform provides one system of record that enables banks, credit unions and mortgage lenders to originate and fund mortgages and improve compliance, loan quality and efficiency.
"OptifiNow is delighted to partner with Ellie Mae," said OptifiNow CEO and founder, John  McGee. "Our secure, seamless integration with Encompass enables our clients to simplify the process of generating and converting leads, so they can more efficiently process mortgage loans and grow their business. We look forward to a long, successful relationship with Ellie Mae."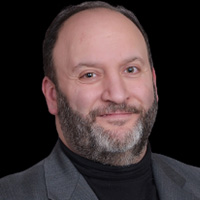 Tony Garritano is the founder at PROGRESS in Lending Association. As a speaker Tony has worked hard to inform executives about how technology should be a tool used to further business objectives. For over 20 years he has worked as a journalist, researcher and speaker in the mortgage technology space. Starting PROGRESS in Lending Association was the next step for someone like Tony, who has dedicated his entire career to providing mortgage executives with the information that they need to make informed technology decisions to help their businesses succeed.