Business Strategies Column: Get Business In An Unlikely Place
Many, many executives in our space are on LinkedIn. It's a great tool to stay connected to partners and prospects. As the industry continues to deal with COVID and conferences continue to get cancelled or go online we need a way to connect in a meaningful way. LinkedIn can be that bridge. So, how should you be using this resource? Luan Wise shares some LinkedIn tips in her article "9 Ways to Improve Your Marketing on LinkedIn." Here's what she suggests:
#1: Maintain Top-of-Mind Awareness With 1st-Level LinkedIn Connections
Every update you see in the LinkedIn feed is an opportunity to understand what the people and businesses you follow are thinking and working on.
A daily scroll through your feed can help you gather valuable information for both your own knowledge and to support your business. You might learn about new products your competitors are launching, find compelling research published by your industry professional body, or see news of events you might want to attend.
The LinkedIn algorithm looks for signals including content from the people you interact with most, plus other interests you've shown such as groups you've joined and hashtags you follow. The algorithm is responding to the information you provide. A key myth-buster in this article is that LinkedIn doesn't prioritize any particular type of LinkedIn content.
When you interact or engage with posts in your feed, the author of the post will be notified, which is a great way to get their attention. Being active will also help you stay visible to your own network because they'll see the interactions in their own feed.
#2: Grow Your LinkedIn Network via Introductions From 2nd-Level Connections
First-level connections are those with whom you've accepted a connection request—a virtual business card exchange—so you can view each other's updates in your feeds. You'll see what your 1st-level connections are interested in—what they like, comment on, and share.
If you aren't connected to the original author of the post, you'll see "2nd" next to their name, which identifies your relationship with them as one-step removed. This can be useful as you learn how you could extend your own network and who you might be able to get introduced to.
#3: Learn More About Customers or Competitors via LinkedIn Ads
As you scroll through your feed, you may also see advertisements, which will be clearly marked as promotions. Advertisers on LinkedIn can select specific audience characteristics as part of their targeting criteria, so hopefully, the ads you see will be relevant and useful to you.
This is another way you might spot information that can enhance your knowledge and provide insights for your business, especially if your characteristics are similar to those of your target audience. You may see ads that they're also seeing, perhaps from your competitors.
Remember, you're in control of the information you see in your feed. If you want your time on LinkedIn to be focused and productive, you can manage your ad preferences and opt out of receiving message ads.
#4: Stay Involved With LinkedIn Group Discussions
Although not the platform's most popular feature—because there's so much to do elsewhere on LinkedIn and getting results can take time— LinkedIn Groups do provide a place to have discussions with peers and target customers. If you're participating in group discussions, the revamp of LinkedIn group functionality means you can now stay up to date via your feed.
#5: See the LinkedIn Events You're Hosting or Attending
The LinkedIn Events feature provides users with an easy way to create and join events, whether they're taking place live on LinkedIn, via other online platforms, or face to face.
#6: Keep Tabs on Key Content Topics via LinkedIn Hashtag Posts
Did you know that you can follow hashtags on LinkedIn? By following relevant hashtags of interest, you'll start seeing updates in your feed that include those key topics—another source of knowledge and insights to help your business.
To search for hashtags, enter the hashtag you'd like to find in the Search bar at the top of the page. Clicking on a hashtag will take you to the hashtag's feed where you can see content related to the hashtag topic. Click the Follow button to follow the hashtag and see regular updates in your feed.
#7: Stay Informed About Industry Topics on LinkedIn via Today's News and Views
On the right-hand side of your LinkedIn feed (on the desktop), you'll find the day's top professional news stories and conversations. On mobile, you can find these updates by tapping the search bar.
According to LinkedIn, these stories are selected by LinkedIn's own team of international editors (human editors, not algorithms). You can also find them in the Daily Rundown newsletter, which goes out each morning on the Notifications tab.
These stories help you stay up to date with the latest business news. The snapshot of information at the beginning of the working day can provide useful conversation starters throughout the day. It's also helpful to know of any relevant business news that could impact your clients or your own business. Getting involved by sharing timely content on LinkedIn and other social media channels can support your positioning as a go-to expert and thought leader.
You may also spot "editor picks," which are posts and comments that editors spot and label as the most relevant, with interesting viewpoints on a specific story. Your content could be selected for editor picks if you regularly share insights or commentary on news in your industry. Using relevant LinkedIn hashtags helps with this too.
#8: Discover Professional Development Opportunities via Today's Most Viewed Courses
Also from your desktop and down the right-hand side of your home page, you'll see a list of the day's most viewed LinkedIn Learning courses. Keeping your own skills up to date is always useful but having insights into what other LinkedIn users around the world are learning can also help you discover what you might need to know to stay ahead.
LinkedIn Learning courses are part of the LinkedIn premium subscription, with thousands of courses across a variety of subjects.
#9: Access Leads and Analytics Info via LinkedIn Shortcuts
Down the left-hand side of your LinkedIn home page on the desktop, you'll find quick links to your own profile and any company pages you admin.
You'll also find the following:
>> Who Viewed Your Profile: Knowing who has viewed your LinkedIn profile is not only interesting but also an opportunity to start conversations. With a free LinkedIn account, you'll only be able to see the last five people who viewed your LinkedIn profile. To see more, you'll need to upgrade your account to premium.
>> Views of Your Post: This link takes you straight to data for your most recent LinkedIn article, post, or video, with insights that can inform you about the impact of your content and responses from your network.
LinkedIn isn't just for making connections and posting updates; it's also an incredible real-time resource for gathering insights tailored to you as an individual user. The nine ideas above can help you take advantage of your LinkedIn feed to improve your networking and marketing on the platform.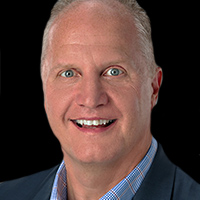 Michael Hammond is the founder and president of NexLevel Advisors. NexLevel provides solutions in business development, strategic selling, marketing, public relations and social media. A seasoned technology executive, Michael brings close to two decades of leadership, management, marketing, sales and technical product and services experience. His expertise spans start-ups to multi-billion dollar corporations, running businesses, business units, marketing, sales, strategy and product and services organizations. Michael brings exceptional insight, leadership, passion, and strategies that create profitability.