Business Strategies Column: The Journey To Getting More Sales
In the article "How to Create Content for Every Stage of the Buyer's Journey" written by Amanda Sellers, she correctly notes that no one wakes up in the morning and decides, "I'm going to buy something today." Instead, they go through a path to purchase that includes research and evaluation before committing to a sales call.
That journey is called the buyer's journey. Because consumers are more informed and empowered than ever, it's important to deeply understand your buyer persona and their journey so you can create content that helps them along that path while positioning you as an authority in your space.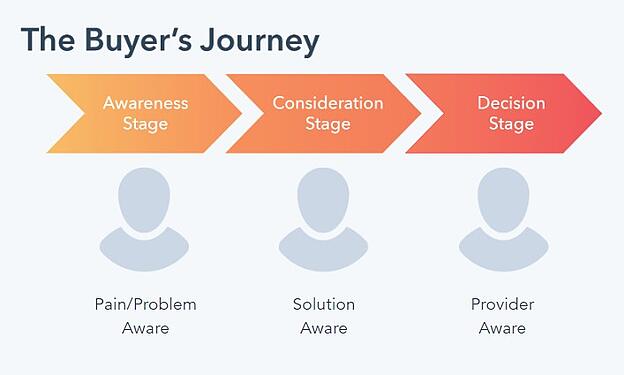 Understanding the Buyer's Journey in Marketing
In most cases, with the exception of impulse buys, an individual begins their journey in an "unaware stage." This individual likely fits the demographics of your ideal client, also known as your buyer persona, but they are unaware of your product or in need of it.
However, they may experience a triggering event that changes their situation or pain that needs to be solved. This kicks off their buyer's journey. Every mortgage lender has some pain point in their process that needs fixing.
Let's take a more personal example and say that an individual wants to kick off a personal fitness journey. They may not immediately decide to purchase a gym membership. This individual may take to the internet to learn more and make decisions as they progress through the following stages in their buyer's journey, and it's our job to assist them in that decision-making process. The same is true with a mortgage lender looking to create a smoother point-of-sale, for example.
Awareness Stage
In the awareness stage, the buyer is experiencing a problem or symptoms of a pain, and their goal is to alleviate it. They may be looking for informational resources to more clearly understand, frame, and give a name to their problem.
An example of a search query a prospect might begin with is: "How do electronic disclosures?" In the awareness stage, they are not yet thinking about solutions or providers; it's much too early for that. Instead, they're looking to contextualize their problem first. As a content marketer, you'll want to show up in search engine results, even in these early stages, to establish your authority and gain the trust of buyers who are starting the journey.
Consideration Stage
In the consideration stage, the buyer will have clearly defined and given a name to their problem, and they are committed to researching and understanding all of the available approaches and/or methods to solving the defined problem or opportunity. In other words, they are considering potential solutions.
An example of a search inquiry a prospect would make at the consideration stage is: "What's better: paper or electronic disclosures?" In the consideration stage, the prospect is not yet ready to buy, but they are deciding on the potential solution for them. Your goal will be to consider your indirect competitors and educate them on the pros and cons.
Decision Stage
Once they've progressed to the decision stage, the buyer has decided on their solution strategy, method, or approach. Their goal now is to compile a list of available vendors, make a short list, and ultimately make a final purchase decision.
Now they're ready to spend money, and they'll likely go with a provider that they like, know, and trust so long as that provider can meet their needs.
Why Creating Content for the Buyer's Journey Is Important
As in all marketing disciplines, it's essential to understand your audience: how they think, the answers they seek, and the path they tend to take to find a solution. From that research, you can begin crafting a documented content strategy that maps your content to the various stages of the buyer's journey.
When you don't completely understand your audience, a disconnect is created between your business and your potential customers. For content marketers, this usually means you're putting out content that your readers don't really relate to, which can cause you to lose them.
To avoid this, you'll have to consider the stage they're at in their journey, how to meet them there, and the best channels to put the content in front of them. The internet has made it easier for marketers (and salespeople) to engage customers at the various stages of their journey using content marketing. That's one of the main reasons that 60% of marketers consider content as 'very important' or 'extremely important' to their overall strategy.
However, it can be challenging to create the right content, for the right people, at the right time.
Building a content strategy starts with identifying the types of content you'll need to reach your audience according to their progression through the buyer's journey.
Creating Content for Each Stage of the Buyer's Journey
Once you have an idea of your buyer persona and how prospects move closer to purchase, you can begin creating content for your buyer at different stages and tailor that content per channel.
Doing so can help you map your content to the relevant stages of the buyer's journey to make a marketing funnel.
Awareness Stage: The stage where people look for answers, resources, education, research data, opinions, and insight.
Consideration Stage: The stage where people are doing heavy research on whether or not your product or service is a good fit for them.
Decision Stage: The stage where people figure out exactly what it would take to become a customer.
Your journey may look very different depending on your industry, business model, product, pricing, and audience. Some B2C customers, for example, spend very little time in the middle of the buyer's journey compared to B2B customers that require far more nurturing, engagement, and relationship development before a purchase is made like in our industry. A $50 pair of sneakers, for instance, requires a lot less hand-holding when it comes to making purchase decisions than a $10,000 business software investment.
Because audiences can vary widely based on industry and intent, persona research is of the utmost importance. By understanding their unique process for awareness and evaluation, you can create a truly effective content marketing strategy packed with custom content that best supports their journey toward making a purchase. So, know your buyer persona and get started.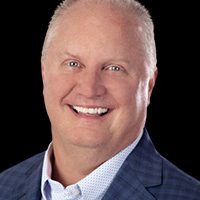 Michael Hammond is the founder and president of NexLevel Advisors. NexLevel provides solutions in business development, strategic selling, marketing, public relations and social media. A seasoned technology executive, Michael brings close to two decades of leadership, management, marketing, sales and technical product and services experience. His expertise spans start-ups to multi-billion dollar corporations, running businesses, business units, marketing, sales, strategy and product and services organizations. Michael brings exceptional insight, leadership, passion, and strategies that create profitability.