Buy Now, Pay Later: Is It Worth The Hype?
Buy now, pay later (BNPL) is undeniably not a novel concept. It is the most recent version of the old layaway plan, but with innovative, faster weaves, in which the consumer not only receives the product immediately but also receives the debt as soon as he purchases a product.
Insider Intelligence predicts that more than 45 million people in the United States aged 14 and up will use buy now, pay later services. The forecast also anticipated that young Americans would continue to account for the biggest chunk of the user base until the end of our forecast in 2025. 
Cornerstone Advisors' research shared the percentage of Gen Z purchasing BNPL plans increased sixfold between 2019 and 2021. Millennials' use of BNPL more than doubled to 41 percent during the same time period, Gen X adoption more than tripled, and even Baby Boomers got in on the act.
According to the 'United States Buy Now, Pay Later Market Report 2022,' Gen Z or millennials account for nearly 75% of BNPL users in the U.S. The BNPL Gross Merchandise Value of the country will rise from US$ 49296.0 million in 2021 to US$ 443781.4 million by 2028.
Since BNPL payments have become more common, Gen Z digital buyers have flocked to these alternative payment options in greater numbers than millennials. The growth of BNLP is being driven by digitalization, more repeat use by younger customers, more merchants using it, and a growing number of companies that specialize in point-of-sale lending.
BNPL is also an easier-to-understand and more convenient-to-use product. When it comes to credit cards, one must first apply and then wait for approval; the application does not occur at the point of transaction.
The Power of Now, The BNPL Boom, and Gen Z
A boom in online shopping and innovation in digital payments have further spurred demand for the services. It's not just this, but the pandemic has also led to the need for an all-digital shopping experience, including credit.
Younger shoppers appear to have driven much of the growth in BNPL to this point. Younger buyers seek instant gratification. This instant access to credit, with no questions asked, may be a big lure for users. Financial flexibility is a major draw of BNPL services, particularly for younger generations. These solutions give younger consumers greater payment flexibility, particularly for larger-ticket items, whose cash flow is typically more limited.
While all generations embrace flexible payments, younger customers, in particular, are lured to simplified payment methods and behavioral shifts away from traditional credit cards. These young customers would prefer anything that offers an easily accessible line of credit at zero interest fees, no hidden charges, and nominal late fees.
The 'blurry' line between credit cards and BNPL
Speculation about the demise of credit cards is greatly exaggerated. Astonishingly, according to the Nilson Report, the 100 largest U.S. issuers of Mastercard and Visa credit cards generated $1.492 trillion in purchase volume for the first half of 2021, representing a 22 percent increase over the same period in the previous year.
BNPL is a kind of instant financing that enables customers to make purchases now and pay them off later, usually interest-free. As the primary value proposition for customers, BNPL provides frictionless credit during the checkout process. It's a good choice for people who don't have credit or don't want to use credit cards because it doesn't use credit.
Simply put, BNPL is like a credit card on training wheels. It offers credit at the entry-level to its users. When BNPL customers demonstrate a need for additional credit—and the ability to repay it—BNPL providers will respond with full-fledged credit card offers. While BNPL will continue to gain traction, it is unlikely to cannibalize the card market. However, it will be important to manage credit cards better and change rewards programs to match the ever-changing consumer needs.
Final Thoughts
BNPL is on an upward trend all over the world. Today's installment payment options are digitized versions of traditional credit products, with value-added services layered on top to make shopping more convenient. However, this is only version one; much more can be done with the underlying concepts and technologies to make credit more equitable and improve consumers' overall financial well-being. BNPL is undoubtedly here to stay.
And it is here that companies looking to enter this space must keep their focus—on the well-being of their customers. If they do this, they will remain on the good side of regulators [and the media] while developing a new generation of financial services and products that appeal to consumers.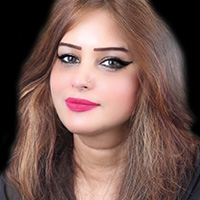 Shweta Bisarya is a Senior Marketing Manager at Tavant, where she spearheads the marketing communications practice. She is an author, editor, and coach with more than a decade of experience.