Editor's Note: MISMO Issues Call For Participants For New ESG Initiative Focused On Standardizing The Disclosure Of Flood Risks
MISMO, the real estate finance industry's standards organization, is seeking participants for a new initiative focused on standardizing the disclosure of flood risks.   
According to NOAA, flooding is the most expensive natural disaster in the United States costing more than $1 trillion in inflation adjusted dollars since 1980. Currently, there is a lack of standardized information available to understand a property's flood risk or how that risk may change over time.
MISMO's Environmental, Social & Governance (ESG) Community is launching this initiative to develop a process so that consumers can find information and resources to help them understand a property's flood risk. The work effort deliverables will include: 
Resources that MISMO can provide the industry to make standardized flood risk information more widely available to consumers. This could include a white paper or resource document providing information on the specific risks they will take on or the flood history of the property.
A roadmap for creation of a standard disclosure that either an agency or company can adopt to provide to consumers during the loan closing process.
"MISMO is committed to facilitating the development and adoption of standards to support the exchange of ESG information, and this new flood risk initiative addresses an 'environmental' aspect of ESG and the industry's need for standardized data in this space," said Seth Appleton, President, MISMO. "This new group is focused on helping the real estate finance industry efficiently meet the needs of homebuyers by developing standardized flood risk resources. MISMO is the perfect place for this collaboration, which will necessarily include lenders, servicers, vendors, GSEs, government agencies, regulators, and others."
The Flood Risk Disclosure work initiative will conduct regular meetings via conference call and will meet in person at MISMO Summits. Interested participants should visit the ESG COP community, email the ESG community facilitator jpomaranski@mismo.org, or info@MISMO.org for more information.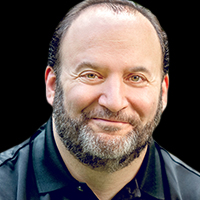 Tony Garritano is the founder at PROGRESS in Lending Association. As a speaker Tony has worked hard to inform executives about how technology should be a tool used to further business objectives. For over 20 years he has worked as a journalist, researcher and speaker in the mortgage technology space. Starting PROGRESS in Lending Association was the next step for someone like Tony, who has dedicated his entire career to providing mortgage executives with the information that they need to make informed technology decisions to help their businesses succeed.