How Your Online Mortgage Application Boosts Your Conversion Rates
Generally speaking, filling out an application isn't an enjoyable task, and sometimes, as an industry, we tend to forget that. Yes, filling out a 1003 means taking a serious step towards real estate financing, and there is much joy in that. But still, we must not forget there's an underlying nervousness that comes with it, and any negativity could tip the scale –moving it from "fil it all out now" to "stop now, this is a bad move." How powerful is a negative consumer experience when it comes to online purchases?
One shocking statistic by Glance.net revealed that about 78% of consumers back out of transactions due to a poor online experience.
Another recent study done by McKinsey investigated how well the mortgage industry performed regarding customer service. It revealed the four factors had the most impact on creating a positive mortgage experience for the consumer. They were reassurance, transparency, simplicity, and speed.
Considering those most influential factors and how detrimental a negative experience can be to your conversion rates, which do you think fairs are better: a pdf and email application process or a streamlined, online mortgage application process?
Customer Experience: The Real Differentiator–and Mortgage Application Software Delivers
There were more powerful insights revealed in that same Mckinsey study. When it came to comparing the importance of experience versus getting a low rate, most mortgage applicants in the survey said they would be unwilling to sacrifice excellent consumer experience in exchange for a lower interest rate!
The bottom line is that If you want to boost your application conversion rates, you must provide a superior application experience above all else.
Essential Places To Inject Higher Levels of Consumer Experience During The Intake Process
Mobile Optimized 1003
Over 50% of all web traffic comes via mobile, and this consumer preference is growing every year. Your 1003 must be mobile responsive or app-based. There no hope of boosting your conversion rate without having at least one of these options.
If you're already using an online application, beware of poor-quality ones. Remember
–experience matters! Details like too small buttons or difficult navigation placement will kill your conversions. Instead, look for a mobile-responsive application with features like drop-down menus, checkboxes, large text boxes, and explainer pop-ups to guide the applicant.
Minimize Wherever Possible
The application can be lengthy. Some may even feel it intrusive (understandable). Reduce intimidation and enhance the experience by breaking the process into smaller steps. Do this by having fewer questions per screen, pre-populating information when possible, and saving the data-sensitive questions for late in the application. Displaying a progress bar also helps to ease the burden.
Go even further to make the application process delightful. Details like animated graphics or simulated text messages help lighten the mood and encourage the consumer to finish the application. A single sign-on feature or an option to flip their short pre-qualification to full 1003 (without re-entering data) empowers the consumer and ultimately boosts your conversion rates.
Self-Serve Speed
Speed is also empowering! Asking a consumer to fax, scan, or convert a doc from one form to another weakens the experience. However, allowing them the option to quickly drag and drop from their desktop or take a photo with their mobile device to upload means hurdles are removed.
Real-time notifications also build confidence and trust, reassuring them that things are moving as swiftly as possible. Really want to blow them away? Add a self-serve approval letter and watch those conversion rates (and referral leads!) boom!
Mortgage Software Can Transform Your Conversion Rates
Your intake must meet the behavior and shopping preference of the modern mortgage shopper to have any hope of increasing your conversion rate. And there is no way around it –customer experience is the deciding factor on whether the conversion happens or not. How embedded is consumer experience in your intake process? If it's an after-thought, now is the time to implement software that brings it up to speed!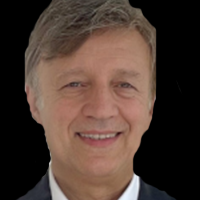 Rocky Foroutan is the Founder and Visionary behind LenderHomePage.com. He founded the company from his small home office in 2003 by building turnkey websites for mortgage brokers and loan officers. Sixteen years later, the company has grown to serve over 2,000 clients with an innovative, multi-channel digital platform that helps customers enhance borrower experience while gaining efficiencies and saving cost. Prior to LenderHomePage, Rocky spent nineteen years as a software developer, sales and marketing management in Fortune 5000 companies.