COVID Changed The Mortgage Industry: How Technology Has Enhanced Remote Accounting
In the mortgage industry, we're evolving from managers asking: "can employees productively work from home?" to "is there even a point in physically going to the office when employees have the technology to work seamlessly from their home offices?"
Initially, our industry (like most) assumed that employees would need to work remotely to get through a few weeks – perhaps a month – but few expected this shift to extend for as long as it has. In fact, Accounting Today reported that over one third of accounting firms weren't prepared to go remote due to the pandemic, and "just under half said that, though they were able to support remote work, it had come with some challenges." Some primary concerns included employees securely connecting to their software from home; using imaging to see invoices within the system prior to coding; and successfully setting up a check run remotely.
Having the ability to automatically upload data from the LOS is a key labor-saving feature under normal circumstances. The pandemic has forced companies to apply that same concept to other elements of data they work with every day. Historically, the accounts payable process has been an extremely paper-based process starting with paper invoices received by regular mail.
The process of approving invoices involved several steps: 1.) people stamping the paper invoice; 2.) walking the invoice around the office for the proper approval; 3.) entering the related data into an accounting system; and ultimately 4.) printing a paper check that would then have to be signed as well as the whole package filed. With this process, the sneaker traffic alone was extensive.
While many companies have scanned those invoices into their system, this too was a fairly manual process. And, if companies hadn't already started to make this process more efficient, the pandemic has certainly forced people to consider how to automate and speed up this process.
Having vendors send invoices to an email address can eliminate not only the need to open the mail but to scan the invoice as well. Paying those invoices using ACH transfer or another payment service practically eliminates the need to print and mail paper checks.
However, when checks are required, having the ability for the accounting system to sign those checks can significantly minimize the need for a check signer to go into the office. Accounting processes have historically demanded that people be physically in the office, and with today's technology, those processes no longer do.
Now, the question will be: what happens after the pandemic?
As the pandemic has shown, many people don't need to be in the office. In the future, people will be able to make choices for what works best for them. Maybe they come to the office in periods of high productivity or for less time during the day to beat the traffic – technology is actually allowing people to do a better job today than when they were pushing paper around.
These changes have also made the data more auditable. By imaging the supporting documentation for all types of accounting transactions, the documents become more accessible when needing to review any of those transactions, which is helpful for not only auditors but also management at all levels, including branch managers.
Having a mechanism for branch managers to review transactions provides peace of mind and comfort that their branch is not being overcharged and reduces the number of questions posed by managers to the accounting department. Simply stated, having more eyes on a transaction is itself a control, and having the reporting capability to drill down to those detail transactions is ideal. In addition to labor savings, there is also improved access to the data, and these changes have dramatically reduced the amount of paper being stored which will reduce the amount of storage space required.
While the pandemic has impacted the mortgage industry – and American life – in a big way, what we have seen is that new technology is making it possible to practically eliminate the need for the accounting department to physically go into the office, and still function just as, if not more, effectively. Now, mortgage companies and their accounting staffs are considering if going back to the office is necessary at all. With today's technology, accounting functions can be paperless, and by being paperless, employees in the accounting department can work effectively and efficiently whether they are at home or in the office.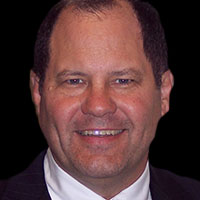 Brian Lynch is the President for Irvine, Calif-based Advantage Systems, a provider of accounting and financial management tools for the mortgage industry. More information on the company can be found at www.mortgageaccounting.com.