Volumes & Communication Impacting Borrower Satisfaction Scores
Amid this global pandemic, mortgage rates have been at historically low levels; borrower demand has increased, refi's have broken records, while lenders have had to shift in many instances to a remote workforce.
With record-low mortgage rates driving sustained borrower demand, MBA forecasts mortgage
originations to total $3.18 trillion in 2020 – the most since 2003 ($3.81 trillion). The Mortgage Bankers Association (MBA) announced that purchase originations are expected to grow 8.5% to a new record of $1.54 trillion in 2021. Next year's purchase originations would eclipse the
previous all-time high of $1.51 trillion in 2005.
MBA's 2021 outlook was presented by Mike Fratantoni, Chief Economist and Senior Vice President for Research and Industry Technology; Joel Kan, Associate Vice President of Economic and Industry Forecasting; and Marina Walsh, CMB, Vice President of Industry Analysis.
Record low-interest rates have driven U.S. home sales to a 14-year high and spurred a 200% annual increase in refinancing. While this boom in volume has generally been positive for primary mortgage originators, it has also exposed underlying weaknesses in their digital strategies that could create challenges down the road. According to the J.D. Power 2020 U.S. Primary Mortgage Origination Satisfaction Study, S.M. remortgage originators' shortcomings in the areas of self-service tools for application and approvals, frequent communication, and extended loan processing times could negatively affect customer satisfaction over time.
Following are some key findings of the 2020 study:
Self-service channel usage falters in application/approval process: The number of customers using self-service channels for loan applications and approvals increased five percentage points this year while the number of customers using personal service channels (in-person, phone, and e-mail) declined five percentage points. Despite the increase in utilization, however, satisfaction with the application and approval process among customers using self-service digital channels declined 10 points this year.
Satisfaction directly linked to frequency of communication: The more lenders communicate with customers during the application, closing, and onboarding processes, the more customer satisfaction improves. Customers with the highest level of satisfaction (929) receive daily communications from their lender. However, this occurs just 11% of the time.
"It's been a complicated year for the mortgage industry," said Jim Houston, managing director of consumer lending and automotive finance intelligence at J.D. Power. "Between surging customer volumes on the origination side, an influx of customer inquiries on the servicing side, and a workforce that has been completely displaced by the pandemic, resources have been stretched to their limits. That strain is showing up in slower loan processing times, missed opportunities to communicate, and unreliable self-service tools. While some of these shortcomings may have been opportunities in prior years, current market conditions and customer satisfaction metrics indicate that mortgage originators need to look hard at fixing them if they want to stay viable." If lender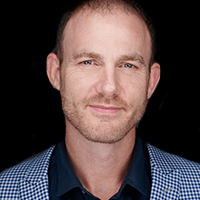 Josh Friend began his career as a loan officer and soon moved on to open six mortgage call centers. Over the past 21 years, he has grown to manage and train thousands of loan officers, processors, and marketing managers. That experience has helped him market to millions of consumers,  with that experience he has dedicated himself to building software for the mortgage industry since 2004.  With a keen eye for developing best-in-class sales processes, he leveraged automation & engagement software to build a better loan cycle. Combining the best from both a CRM and lead management system, Josh now enables lenders to achieve higher revenue goals with Insellerate's award-winning CRM & Engagement Platform.