Hire For The Phone With Confidence
In Deloitte's Global Contact Center Survey report, 46% of contact center leaders weighed in that "customer experience" will be their most important issue over the next two years. 15% of those leaders said, "costs" followed by 3% who named "revenue" as their most important issue.
69% OF CONSUMERS WILL SPEND MORE WITH A COMPANY THAT PROVIDES A GREAT CUSTOMER EXPERIENCE. If you start with the experience, revenue will follow, which in turn takes care of cost concerns.
Under current market conditions, loan officers are being heavily recruited. The prevailing attitude in mortgage is to only hire seasoned loan officers. This creates more of the same representatives that are well-trained on product but lack training on how to create a lasting value-driven interaction with the customer. Like a virus that spreads by replicating, not only has this theory of only hiring seasoned representatives spread the lack of value for the consumer but has also created a carousel of hiring. The lack of value in the interaction is alienating both sides. Shrinking margins and a lack of emotional fulfillment forces the representative to look to a new company for a more financially and emotionally fulfilling solution. Proper alignment of a banker and customer value brings purpose beyond commission and paradoxically removes price as the only reason to do business. If your frontline employees handling phone calls aren't driving the type of experience you want your callers to have, there is a major misalignment. Employees have the greatest impact on your customers' experience. Ensure that the experience with your bank is going in the right direction starting with one of the first stops…THE PHONE CALL.
New loan officers to the industry are out producing many seasoned loan officers because they are not tied to pre COVID-19 selling habits and because they have a preference for selling over the phone. Use free tools like Qori, an experiential application process designed for mortgage call centers. In about 5 minutes every recruit completes their DiSC (the best-selling, non-judgmental personality and behavioral assessment) which reveals who thrives naturally in phone sales and who gets stressed out by it. With DiSC complete, recruits are then asked three behavioral interview questions by a digital assistant over the phone to measure the following attributes:
Connection: Is the loan officer able to create a connection with callers over the phone? Do they share the same natural aptitude for demonstrating trust and developing rapport with callers when compared to top performers that answered the same question?
Empathy: Is the loan officer able to listen intently to a caller's situation and respond with empathy and understanding?
Service Recovery: Does the loan officer have the skill set necessary to provide first contact resolution to callers?
Folding in behavioral assessments into you recruiting and hiring process ensures you have the right people in the right seats and save you time qualifying or 'weeding out' applicants through your current process. Most importantly, behavioral assessments help you hire employees who are most likely to thrive when working with customers over the phone and be happy in their roles with your lending institution.
Qortel.com FREE experiential application tool https://bit.ly/2WtUF7G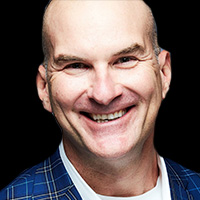 Michael Markette is the president at Qortel. Nearly 20 years ago Michael built a call tracking solution in the garage of his Seattle home and 'who knew' it has grown into multi faceted call analytics businesses leveraging machine learning. Building product still excites Michael and he is proudest of all the great employees he has worked with over the years. "As we grow we have become keenly aware of how we affect their lives. We believe focusing on employees first makes the happiest clients." says Michael.