Editor's Note: An Extraordinary Year
A global pandemic and incredibly low interest rates were just two of the events that made 2020 a year unlike any other in the mortgage industry's history, according to the latest Insights Report from mortgage advisory firm STRATMOR Group.  
The report's lead article, "20 Things That Really Happened in 2020," discusses how these factors, in addition to strong originations and notable deals in the mergers and acquisition (M&A) market, contributed to a banner year in the mortgage industry—and presented a few challenges as well.
Record Volumes and Profits
After experiencing extreme volatility brought on by the COVID-19 pandemic in March—which included wild fluctuations in MBS prices and a rash of margin calls beginning in April—mortgage banking volumes and profits skyrocketed, notes STRATMOR Senior Partner Jim Cameron.
All of this has resulted in record volumes and huge profits in 2020, according to Cameron—but it also created other problems. "Most lenders simply don't have enough capacity to handle the historic influx of loan volume," Cameron notes in the report. "One of the primary techniques to manage capacity is to raise margins, but this has done little to slow down deal flow."
When rates increase or even flatten, refinance activity will plummet and mortgage lenders will be dealing with excess capacity, Cameron adds. "This can happen in a matter of weeks. Lenders will cut overtime, eliminate temps and raise margins to slow down the flow of applications. Then finally, only when they must, lenders will likely cut operations staff."
In the M&A market, strong originations had prospective sellers often hitting the pause button, Cameron notes—although he adds sellers would be wise to rethink their position. "The best time to sell is from a position of strength, and if sellers wait for the market downturn, guess what? It will quickly become a buyers' market and the sellers' bargaining position will evaporate," he says. "If mortgage bankers believe they would like to exit the business in the next few years, this could be a great time to act."
Game-changing M&A Deals
In fact, the industry saw the three biggest deals in its history this year: Quicken's IPO in August, United Wholesale Mortgage's SPAC acquisition in September, and Intercontinental Exchange (ICE)'s acquisition of Ellie Mae.
"These are amazing deals in themselves, but what they mean for the rest of the industry is noteworthy," Senior Partner Garth Graham notes in the STRATMOR report. When public or private equity enters the market, it drives all values up, according to Graham, which is good news for prospective sellers. "Buyers see a strong mortgage market that is expected to continue to do well into 2021 and maybe even 2022, providing an opportunity to generate a return on their investment."
The past year saw other deals as well, STRATMOR notes. In October of this year, Guild Mortgage issued 6,500,000 shares in its first public offering and in November, NewRez submitted paperwork with the U.S. Securities and Exchange Commission for its own IPO. STRATMOR data currently shows equity investors or public companies now hold interest in 17 of the top 25 independent mortgage banks (IMBs) that collectively account for more than 40 percent of all IMB origination volume.
A Seller's Real Estate Market
Record low interest rates and the growing number of people working or learning remotely drew a large number of homebuyers into the housing market in 2020—which led to other hurdles.
"Unfortunately, the housing inventory just isn't meeting the demand," STRATMOR notes. "In October, the National Association of Realtors® (NAR) reported that there are fewer previously-owned, single family homes for sale in the U.S. now than at any time since they started tracking the data in 1982 — just 2.5 months' worth of available homes."
NAR also reported the median price for previously owned homes rose to a record $313,000 in 2020, up 16 percent from a year ago, according to the STRATMOR report. In October, 7 in 10 homes—or 72 percent—were on the market for less than a month.
The report cites the NAR's chief economist Lawrence Yun as projecting existing home sales will increase by 10 percent to 6 million in 2021 amidst the arrival of the COVID-19 vaccine and continued low mortgage rates.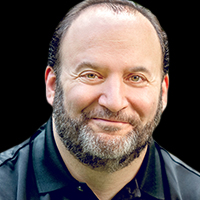 Tony Garritano is the founder at PROGRESS in Lending Association. As a speaker Tony has worked hard to inform executives about how technology should be a tool used to further business objectives. For over 20 years he has worked as a journalist, researcher and speaker in the mortgage technology space. Starting PROGRESS in Lending Association was the next step for someone like Tony, who has dedicated his entire career to providing mortgage executives with the information that they need to make informed technology decisions to help their businesses succeed.