Create A Customer Success Team In 10 Steps
How do you start with no customer success team and grow a thriving, value-driving, data-focused, attentive, and sound CS department?
In this article, I have mapped out 10 steps for setting up a SaaS-based CS team based on my experience of having done so—from scratch—twice in the past six years.
Step 1: Understand the product and the sales model
SaaS companies are founded in a product/service, which is obvious. Selling, contracting, and documenting the customer data, however, is not always easy.
Take the time to evaluate the sales documentation, contracts, and terms for all the customers to be managed under Customer Success. If your company is not using a customer relationship management (CRM) platform, consider it; it's a great way to keep all your data neatly organized and accessible to all team members.
Step 2: Understand the implementation process of the product
Who are the major stakeholders, internally and externally, who will be involved? What is the implementation cycle? It can vary from a simple pay-to-turn-on model with customer-led onboarding, to a several-months-long process involving multiple teams and phases.
I have led CS teams that own onboarding, and others that do not, and both models are acceptable with the right coordination among the internal teams.
It is also important to document implementation and its impact on the customer journey, from milestones to customer sentiment to adoption expectations.
Step 3: Understand your customers and potential customers
Who are your customers? Industry, annual recurring revenue (ARR) segment, business type, number of system users, and other simple metrics are important yet easy to track, so be sure to capture those basics. But going beyond that will be important for your CS team. What is the range of contract value, touch expectations, goals, etc.?
In the early stages, it may seem like all implementations are the same, but noticing what makes your customers unique from the start is a skill that can influence future sales strategy, scaling, and more. And knowing what drives your customers, as well as the outcomes your product can provide, will lead to long-term success.
Step 4: Map out your CS team's roles and responsibilities
What will your CS team be responsible for?
If you sold your product before your CS team existed, you had someone else implementing it and supporting customers. Ensure Sales, Product, and other partners are aligned to the CS team's roles and responsibilities. That can also be broadened to support, and renewal/upsell models. Clearly outline what CS managers will be responsible for, and how they will be compensated for it.
Again, there is no wrong answer, but there is a loss if you fail to consider CS as a profit center.
Step 6: Decide which tools the team will use
How will you complete, track, and measure your work? How will you calculate the health score of your CS team and product?
Like any work we do at a company, documentation is fundamental. Start with the tools you have—Excel algorithms for health scores, shared documents for notes—and grow from there.
When my CS team owned onboarding, we initially chose a simple project management tool to document and track our activities. In my current world, CS software is leading the charge. It is essential to define a clear tool structure to support the work to be completed.
Step 7: Define your initial escalation playbooks
Below is a list of initial playbooks that can assist any starting CS team to escalate appropriately. The number of playbook possibilities is infinite, but starting the simple and clear escalations and defining processes for them is the way to begin.
Here are my recommendations:
Low use/account engagement. What should a CSM do when account use or engagement drops?
Health-based escalations. What is your health score telling you, and what should you do about the red zone?
Renewals, expansions, and churn. Do you have a plan for renewing, expanding, and even shutting down your customers? All of that has to be done with the right plan and finesse to ensure customers leave with a positive experience, even if they decide to churn.
Customer survey program. Are you gathering sentiment from your customers? Are you quantifying it and running metrics on it? Is there qualitative data you can gather to guide the direction of your product? Gaining both quantitative and qualitative insight into the health of your CS team is important.
Customer outcomes. Are you tracking customer goals and expected outcomes? That is an easy way to measure the value you bring to them.
Step 8: Decide the KPIs you want to measure
How will you measure the work and success of your team? Set goals based on the high-level business goals and have them trickle down to the CS department.
Have a goal of high customer satisfaction; ensure the CS team is running a survey program. Have a goal of positive net retention rate; ensure your team knows what to do with an upsell opportunity. Again, start small and grow your metrics as your team needs grow.
Step 9: Define key cross-functional collaboration points
Strong products are led by strong product and technical teams, but we all know every system can have issues and bugs. Do you have a process for support escalations andfor product requests, or even a place to track business review data? Business reviews can bring to light the best feedback from customers, but if you don't share it, it will simply get lost.
Before fancy product software, we had a simple product tracker tool in Excel, wherein each customer's name was listed with the customer's feedback. My CS teams have also partnered with Marketing to push out customer content, from webinars to events and newsletters. It was all touched by the CS team and those closest to the feedback from customers.
CS collaborates with every function in the business, which is not a point to be taken lightly. It is not a soft function, but a sales-influencing, product-road-map-driving, marketing-focus-aligning, finance-delivering function which brings great value to any SaaS subscription business.
Step 10: Review and refine the program
Wash, rinse, repeat.
This 10-step process is one that will continue for a long time to come. When businesses experience growth and organizational change, it is important to revisit each area and ensure there is adjustment to any plans as needed.
To continue to grow is to continue to accept change and understand that the world of SaaS is an ever-evolving state.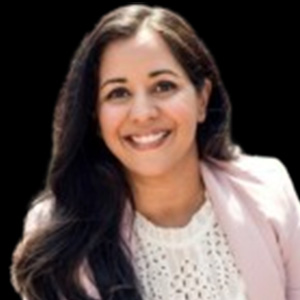 Parul L. Bhandari is the director of customer success at Aclaimant, a risk management solutions company.