Driving Purchase Volume In Today's Changing Mortgage Market
In today's constantly changing mortgage market with rising rates, low inventory, heightened competition, and lower origination volumes, retail lenders are looking for strategic solutions to drive purchase volumes by enhancing relationships with real estate agents and other industry partners.
ATTOM, a leading curator of real estate data nationwide for land and property data, released its first-quarter 2022 U.S. Residential Property Mortgage Origination Report, which shows that 2.71 million mortgages secured by residential property (1 to 4 units) were originated in the first quarter of 2022 in the United States. That figure was down 18 percent from the fourth quarter of 2021 – the largest quarterly decrease since 2017 – and down 32 percent from the first quarter of 2021 – the biggest annual drop since 2014.
The biggest contributor to the downturn was a decrease in refinance deals. Just 1.45 million residential loans were rolled over into new mortgages during the first quarter of 2022, down 22 percent from the fourth quarter of 2021 and 46 percent from a year earlier.
Lenders originated 1,011,975 purchase mortgages in the first quarter of 2022. That was down 18.3 percent from 1,238,432 in the fourth quarter and down 11.7 percent from 1,145,767 in the first quarter of 2021. The $371.3 billion dollar volume of purchase loans in the first quarter of 2022 was down 16.2 percent from $443 billion in the prior quarter, although off just 0.8 percent from $374.4 billion a year earlier.
As lenders look to respond to these declining volumes, finding the right solutions to drive purchase volume for retail lenders is now a business imperative. It starts with having the ability to leverage technology to grow and foster genuine relationships. The shift from a transaction focus to a relationship focus is critical. Loan officers need to have the tools in their arsenal to enhance communication more effectively with real estate partners by providing information, insights, and co-branded materials. The key is the ease at which the right technology can automate these communication channels.
Let's look at what lenders and their loan officers should be looking for from their technology providers. Their CRM should be a modern CRM that handles all lending channels (Retail/Wholesale/TPO/Consumer Direct/Reverse). Gone are the days of paying for, implementing, and trying to support multiple systems to handle each specific lending channel. The technology needs to seamlessly integrate into the lender's tech stack with dynamic API's which include hundreds of microservices and webhooks. In addition, the modern CRM should include a native mobile application that provides all the robust functionality, including being able to compliantly text from the LO's actual cell number that the central platform offers. This mobile functionality empowers the retail loan officers with the tools needed to do business from wherever and whenever they need to so that they can instantly respond to their borrower or partner requests.
Once the modern CRM is in place, let's discuss the functionality loan officers can use to enhance real estate and partner relationships to drive purchase volume. Co-Branded marketing is vital, and today's modern CRMs need to automatically deliver dynamic open house flyers, property websites, and landing pages instantly through MLS data in real-time, which should be auto-generated and compliantly displayed, including loan officer's specific loan and pricing options.
Here are the features to look for:
Co-Branded Payment Flyers
• Match lending footprint w/ MLS footprint
• One-click flyer generation
• Optimal Blue Rate integration
• Manual flyers for non-supported MLS areas
• Text lead & QR code capture
• Single property website automation
Single Property Websites
• Automatically generated
• Responsive to any device
• Promote you & your real estate partner
• Built-in lead conversion and lead delivery
• Accurate monthly payment options
• Loan officer and real estate branding
My Realtor Network
• Invite your real estate partners
• Grow your partnerships
• Manage more real estate partners
• Gain insights into real estate listings
Email Notifications & Automation
• Realtor & LO new listing notifications
• Lead capture & email delivery
• Facebook click scorecard notifications
• Loan officer branded
• 30% open rate for all notifications
Social Media Sharing
• Facebook & LinkedIn supported
• Track total number of clicks
• Co-brands Loan Officer with Realtor
• Dynamically generated
• Drives traffic to digital listing page
Flyer Template Library
• Manage all program flyers
• Co-market with Realtors
• One-click flyer technology
• Modern design
• Time stamp archiving
The right solution fosters dynamic relationships with partners through innovative campaigns that drive results while delivering full transparency through the buyer/borrower journey. Work with partners like never before by taking the guesswork out of manually creating flyers, struggling to find content and images, and worrying about including compliance requirements.
It has never been easier to add value to your partners while driving new purchase business with Insellerate powered with AgentConnect.
For years Insellerate has been delivering its robust solutions to help consumer-direct lenders drive demand and close more loans. Insellerate has been passionately working behind the scenes to provide this award-winning technology to help retail leaders do the same in today's challenging purchase market. It has officially launched AgentConnect, where thousands of retail loan officers are currently closing more loans through the Insellerate platform powered with AgentConnect.
Insellerate's award-winning platform powered with AgentConnect enables retail loan officers to engage more effectively, resulting in higher lead conversion rates, lower origination costs, and more closed loans.
Insellerate is the first in any industry to deliver a complete Modern CRM, Lead Management, and Engagement platform via a dynamic mobile application. This provides access to critical loan information without using a computer or logging into a loan origination system (LOS), which radically improves borrower retention and conversion rates. Now with AgentConnect and Insellerate's industry-leading mobile app, they can provide the most complete package for retail loan officers.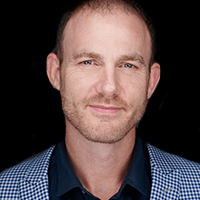 Josh Friend began his career as a loan officer and soon moved on to open six mortgage call centers. Over the past 21 years, he has grown to manage and train thousands of loan officers, processors, and marketing managers. That experience has helped him market to millions of consumers,  with that experience he has dedicated himself to building software for the mortgage industry since 2004.  With a keen eye for developing best-in-class sales processes, he leveraged automation & engagement software to build a better loan cycle. Combining the best from both a CRM and lead management system, Josh now enables lenders to achieve higher revenue goals with Insellerate's award-winning CRM & Engagement Platform.