Process Improvement Column: Calque Launches Alternate Lending Solution
Calque, a provider of alternative mortgage lending, has launched The Trade-In Mortgage with ALCOVA Mortgage in select markets. Together, Calque and ALCOVA will offer an innovative approach to mortgage lending with The Trade-In Mortgage.
Calque, launched in 2021, empowers homeowners to use the equity in their current home to buy their next home with the Trade-In Mortgage. Unlike other buy-first mortgage lending solutions, homeowners can choose their own real estate agent and work with ALCOVA to make a new-home purchase using a conventional loan without necessarily selling their existing home, first. Using the Trade-In Mortgage, a homebuyer can make a non-contingent offer that is as good as cash on a new home.
"Our mission at ALCOVA Mortgage is to 'simplify the mortgage process'," said Bobby Nicely, Owner of ALCOVA Mortgage. "We like to partner with companies who provide innovative solutions to overcome the obstacles that today's homebuyers are facing. Our Richmond, Virginia, branches are a perfect testing ground to show how Calque can help minimize the complexities and stress that homeowners face when buying and selling homes at the same time—and that's a win for everyone."
ALCOVA identified Richmond, Virginia, as the ideal location to launch the program. Richmond is a purchase-driven market with hundreds of pre-qualified borrowers looking for their next home. For homeowners considering their next purchase, the ability to leverage a strong-equity position to acquire a home as if they were buying with cash is a powerful proposition.
"Calque understands the challenges of a market with rising interest rates and limited supply," said Peter Kallodayschsack, head of operations at Calque. "We selected ALCOVA Mortgage as the ideal partner to launch the Trade-In Mortgage in a market where equity is high and inventory is low."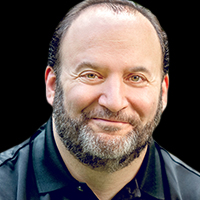 Tony Garritano is the founder at PROGRESS in Lending Association. As a speaker Tony has worked hard to inform executives about how technology should be a tool used to further business objectives. For over 20 years he has worked as a journalist, researcher and speaker in the mortgage technology space. Starting PROGRESS in Lending Association was the next step for someone like Tony, who has dedicated his entire career to providing mortgage executives with the information that they need to make informed technology decisions to help their businesses succeed.