Why Modern Marketers Should Also Master Coding And Web Development
When you hear "coding" and "web development," you probably don't think about their relevance to marketing. After all, most marketing professionals never needed to code anything in their careers. But because of the growth of online channels like social media, websites, and mobile apps, coding and web development skills are now crucial for any modern marketer who wants to get ahead in today's digital landscape. Here are some of the top reasons why modern marketers should also master coding and web development.
1) It Helps You Build a Better Website.
Your website is a crucial component of your digital marketing strategy—and it needs to be updated regularly with fresh content and proper navigation. Learning how to build a better website will help you create an engaging experience for your customers.
Basic coding and web development knowledge can help you build better website pages that load faster, have fewer errors, and look great on any device. Websites with these features will be easier to use for your audience, which means they'll likely perform better. If you already have a running website, you can still benefit from basic coding and web development skills. For example, you can use JavaScript to add complex features like animations, multimedia, and other dynamic content.
2) It Makes Marketing More Innovative.
As consumers become increasingly tech-savvy, companies have responded by creating innovative ways to reach them through various online media. Think about this: most mobile apps didn't exist ten years ago. Now, millions of users download apps each month. Because of this, businesses must quickly adapt when it comes to developing their own mobile apps. They should no longer rely solely on traditional advertising methods, such as print ads and billboards. Through coding and web development, marketers can create unique experiences on mobile apps that resonate with their target audience.
3) It Improves Your SEO Rankings.
Marketing professionals spend hours researching keywords, writing blog posts, designing landing pages, and more. These efforts play a significant role in helping customers find your business through search engines. But did you know that you further improve your SEO rankings through coding and web development? You can use HTML and CSS to improve your web display and site structure. A good developer can even add tags that make it easier for search engine bots to crawl and index your content, driving targeted traffic to your site to improve your search engine rankings.
4) It Can Automate Time-Consuming Tasks.
Marketing professionals also deal with different kinds of administrative tasks. Sending and responding to emails, managing social media accounts, and responding to customer questions require time and attention. However, learning to automate some of these tasks through coding can free up valuable time to focus on other parts of your marketing strategy. For instance, Python is a popular programming language that can filter emails so that you can prioritize which emails are more important.
5) It's Easier to Collaborate With More Developers.
Another reason why coding and web development skills are essential for marketers is that it allows you to collaborate with other developers. Collaboration is a great way to learn about different concepts and techniques and create a better digital marketing strategy.
For example, many developers learn to code at a young age. This means that they've had plenty of experience working with computers and the internet. If you're looking to improve your marketing efforts, then working with an experienced developer might be just what you need. And with your knowledge of coding and web development, it won't be difficult to communicate with them about how to take your digital marketing efforts to the next level. You already know the ins and outs of coding, so you should feel comfortable asking questions and raising other web development concerns.
6) It Makes Data Analysis More Efficient.
One of the biggest challenges in modern-day marketing is data analysis. The amount of information marketers collect now is overwhelming. This is where coding and web development come in handy. These skills teach you how to utilize programming languages like Python and Javascript to organize all of the data you collect. It's easier to identify trends and patterns among your customers. With this type of information, you can prioritize which products to promote and which marketing strategies to improve.
In addition, it will be easier to present your findings in reports. You don't want your clients to see a report that's full of numbers without knowing how they affect their companies. You want to present clear, concise, and easy-to-read results. Through coding, you can generate more meaningful reports. For example, suppose you're analyzing data on social media engagement. In that case, you could create a graph or table with statistics about people who share content online and what topics have the most traction.
7) It Adds Value to Your Career.
The world of technology continues to evolve at an incredible pace—and so do opportunities for people with coding and web development skills. When you're in marketing, it's convenient to focus solely on the marketing side of things. However, if you want to stay relevant throughout your career, you need to keep up with new technologies and changes within your industry. As a marketing professional, learning coding and web development could be one of the best investments for your career.
You can apply these skills to almost everything you do in your job, such as content creation, email campaigns, SEO, and more. By keeping yourself updated with new trends and developments in both marketing and technology, you'll find yourself in a stronger position when it comes time to interview for jobs and promotions.
The Bottom Line
Coding and web development are essential skills for every marketer today. It doesn't matter whether you're running a small business or a large corporation. Every business needs to have a presence online, and coding and web development allow you to streamline your marketing strategy and give you valuable insights into your customer base. With these skills under your belt, you'll be ready to make sure your digital marketing plan is effective and successful.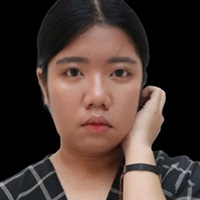 Chatty Garrate is a freelance writer from Manila. She finds joy in inspiring and educating others through writing. That's why aside from her job as a language evaluator for local and international students, she spends her leisure time writing about various topics such as lifestyle, technology, and business.