Editor's Note: An Integration That Aims To Increase Efficiency
National Mortgage Insurance Corporation (National MI), a subsidiary of NMI Holdings, Inc. (NASDAQ: NMIH), is now integrated with the Loan Fulfillment Center (LFC) loan origination system (LOS) platform by Mortgage Cadence, a subsidiary of Accenture (NYSE: ACN). The integration enables lender clients of both companies to swiftly access price quotes and secure real-time, risk-based mortgage insurance through National MI's Rate GPS tool without leaving the LFC platform.
The integration with LFC, an out-of-the-box, cloud-based digital retail LOS capable of handling mortgage processes from application to closing and delivery, expands National MI's partnership with Mortgage Cadence. In 2022, National MI integrated with the Mortgage Cadence Platform, the company's cloud-based digital LOS. Both integrations were made possible by National MI's state-of-the-art API platform.
"We are delighted to broaden our relationship with Mortgage Cadence," said Norm Fitzgerald, chief sales officer at National MI. "Our goal is to make it as simple as possible for lenders to order private mortgage insurance and help more borrowers achieve their homeownership dreams. This integration provides improved access and ease of use to customers using LFC, enabling them to view our rates instantly."
"We are excited to announce the successful integration of National MI services with our 23.1 release on the LFC platform. Having National MI as an option for our clients demonstrates our commitment to providing competitive mortgage insurance solutions to our customers, and their borrowers," added Jim Rosen, EVP of Services at Mortgage Cadence.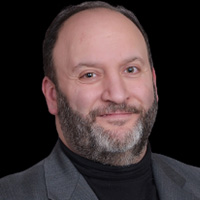 Tony Garritano is the founder at PROGRESS in Lending Association. As a speaker Tony has worked hard to inform executives about how technology should be a tool used to further business objectives. For over 20 years he has worked as a journalist, researcher and speaker in the mortgage technology space. Starting PROGRESS in Lending Association was the next step for someone like Tony, who has dedicated his entire career to providing mortgage executives with the information that they need to make informed technology decisions to help their businesses succeed.