Editor's Note: BeSmartee Launches Enhanced VOIE Solution
BeSmartee, a provider of digital mortgage lending software, has rolled out its enhanced verification of income and employment (VOIE) solution.
The average cost to originate a mortgage has increased for six consecutive quarters, reaching almost $9,500 per loan by the end of 2021. A confluence of forces is behind this trend. One is continued regulatory scrutiny. Another was the recent surge in demand for skilled professionals, brought about by high mortgage volumes during the pandemic. Both required lenders to hire more personnel, adding to loan origination costs.
Interest rates have since climbed to heights not seen since 2009, shrinking the pool of eligible buyers and forcing lenders to cut operational expenses at every corner. For lenders reevaluating their internal processes, implementing BeSmartee's automated VOIE solution can streamline loan origination and significantly reduce costs.
BeSmartee's configurable VOIE methodology makes it fast and easy for lenders to assess a borrower's creditworthiness. By leveraging strategic partnerships with MeasureOne, TrueWork, Argyle, EmpInfo and The Work Number® from Equifax, BeSmartee provides lenders maximum employee data coverage. The VOIE functionality is integrated within Besmartee's Point-of-Sale (POS) and integrates with lenders' loan origination software (LOS), for a complete, end-to-end digital mortgage solution.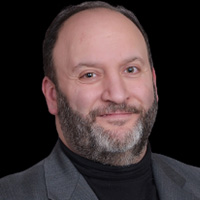 Tony Garritano is the founder at PROGRESS in Lending Association. As a speaker Tony has worked hard to inform executives about how technology should be a tool used to further business objectives. For over 20 years he has worked as a journalist, researcher and speaker in the mortgage technology space. Starting PROGRESS in Lending Association was the next step for someone like Tony, who has dedicated his entire career to providing mortgage executives with the information that they need to make informed technology decisions to help their businesses succeed.