Editor's Note: Carrington Mortgage Services Selects Automated Portfolio Underwriter
LoanScorecard, a provider of non-agency automated underwriting systems (AUS), announced that Carrington Mortgage Services has implemented its non-agency AUS, Portfolio Underwriter, as its Non-QM Pricing & Scenario Tool.
Founded in 2007, Carrington Mortgage Services, LLC (CMS), a subsidiary of Carrington Holding Company, is a retail, wholesale and correspondent mortgage lender headquartered in Anaheim, Calif. CMS's diverse product offerings, which are designed to meet the needs of today's wholesale mortgage brokers and non-delegated originators, include conventional Fannie Mae and Freddie Mac products, FHA, VA and USDA products and Carrington's proprietary Non-Agency Advantage series loan products, which were specifically developed to further demonstrate our ongoing commitment to underserved borrowers.
"We are committed to providing our broker and correspondent partners with solutions to help better serve their borrowers and grow their business," said Greg Austin, EVP of Carrington Mortgage Services. "By implementing LoanScorecard's technology in our IQual AUS tool, our broker and correspondent partners can quickly and confidently inform potential borrowers of automated loan approvals through an easy-to-use solution to help them select the best Carrington non-agency loan product for their customers."
"As more lenders, like Carrington, develop expertise in non-agency lending, they need the right technology at their disposal to bring efficiency to their origination and underwriting processes," said Raj Parekh, Managing Director of LoanScorecard. "Our Portfolio Producer solution allows Carrington to deliver immediate feedback on eligibility, pricing, and guideline analysis to­ improve the overall mortgage experience for all parties involved."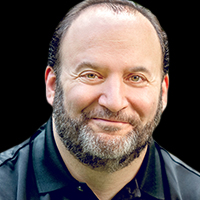 Tony Garritano is the founder at PROGRESS in Lending Association. As a speaker Tony has worked hard to inform executives about how technology should be a tool used to further business objectives. For over 20 years he has worked as a journalist, researcher and speaker in the mortgage technology space. Starting PROGRESS in Lending Association was the next step for someone like Tony, who has dedicated his entire career to providing mortgage executives with the information that they need to make informed technology decisions to help their businesses succeed.