Pointless Point Solutions: Why Vendor Aggregation Is The Smarter Choice for Lenders
When it comes to integrating vendors and their solutions with your LOS, the process can be expensive, overwhelming and time consuming. There are a lot of steps in the process that can easily become a burden for lenders. From the actual integration to continued maintenance and management, many lenders cannot spare the time and resources it takes to handle many different point solutions.
From research, to selection, to vetting to tracking performance and performing due diligence, there are a host of tasks that can take the lender's time away from working on loans. Just the process of researching a vendor could take months, going through their sales process might take 90 days, then vetting might take another 90 days and getting the solution approved by executives or the board, depending on the institution, could also take weeks or months. Altogether, the selection process can take a year or more and the lender has not even started implementing the solution yet. With every additional point solution, a lender loses time and their work continues to stack up.
Especially today, borrowers are looking for lenders that can work quickly. In a competitive housing market, borrowers simply cannot wait for lenders to turn their loan around. They are looking for nearly instant gratification and will not settle for less from a lender. The lenders looking to be successful in a competitive mortgage environment, must be able to meet the needs of their customers in an instantaneous world.
There is no way around the fact that lenders need to work with different vendors for title work, valuation, and so on. Though lenders cannot bypass this step, they can streamline this process. Currently, when lenders are integrating vendors with their LOS, it is often a one-to-one integration. Every single vendor requires the same difficult process and amount of work for implementation and management, which is no simple task.
In a time where efficiency is more important than ever before, integrating with multiple vendors must be simpler for lenders to operate efficiently. A one-to-many integration is just the thing lenders need to maximize their time and their budget by streamlining the implementation and management processes.
Greater Efficiency
A one-to-many integration with a vendor aggregator would give lenders access to a library of vendors they can choose from, eliminating the need for separate integrations. Instead of spending time on implementation, lenders can focus on getting loans turned around quickly for borrowers.
With a one-to-many integration, aggregators can also evaluate where vendors are underperforming, and in many cases, they can do this much faster than the lender could. The aggregator is also able to provide instant options that are a better fit, instead of the lender having to take the time to research and compare other options. Using technology such as geo logic and performance logic, lenders orders can be submitted to the best vendor based on location, cost and service-level agreement (SLA).
Having this access to vendors along with data on their performance can help lenders more easily switch to a vendor that is performing more quickly, ensuring lenders do not let their vendors slow down the process. Being partnered with a vendor aggregator gives lenders a simplified approach to vendor management.
Partnering with a company who has already invested in building the connections to multiple vendors is also a more cost-effective approach. The library of a vendor aggregator can have upwards of 40 different providers. Imagine the integration costs if each lender integrated with that many providers, just to have the vendor library of an aggregator, not to mention the time it would take to get there.
Each individual vendor would have to go through the long and laborious vendor vetting process, not to mention the technical custom integration with each vendor, along with ongoing maintenance costs. With an aggregator, lenders hit the ground running with an extensive vendor library, and once they've become an approved vendor, adding new vendors through the aggregator is simple and hassle free.
Choice Matters
The freedom of choice a one-to-many integration gives to lenders is a benefit that cannot be overlooked. Not only do lenders have access to an entire library of vendors, but they are also able to place orders through the vendor aggregation platform directly to their own local title and appraisal vendors. This way, they get the best of both worlds: lenders can choose from best-in-class providers and keep their existing relationships with their local specialists.
Having a platform able to recommend the best choice of vendors is also key for lenders. Being able to see the most efficient or cost-effective vendor available helps lenders more easily make key choices about who it would be best to work with.
Mortgage executives that want to be successful in the future should look to partner with companies who are experts in the mortgage sector who will guide them on using industry best practices, so they can tailor a solution that fits their risk tolerance.
Security and Compliance
The benefits that a one-to-many integration also touch areas like risk and compliance. When constructed properly, a vendor aggregator's system can be more secure than a collection of point solutions. In an integrated system, the lender only needs to sign in to the aggregator's system, where a system-to-system transaction then enables the vendor to authenticate the authorized system on behalf of the actual user. This ensures security for both the vendor and the lender.
In the typical process without an integrated system, the user would have to remember multiple vendor systems logins and coordinate responses from the multiple vendors. This process is subject to multiple user related security issues, like writing username and password information down where it can be compromised, leaving or sending vendor response data exposed, and/or transmitting or storing sensitive data that is not encrypted. Choosing an aggregator with proper security protocols is a must have in today's lending landscape.
When working with a vendor aggregator, lenders can also rest assured that each vendor is vetted to the same standards and they are closely monitored in order to defend against any potential compliance issues. Once the lender signs a service agreement with the vendor aggregator, they know that each vendor they have access to is a safe and compliant choice.
In a time where lenders must work faster and more efficiently, they should not take on this task alone. Partnering with a vendor aggregator can give lender access to more vendors than ever, while simplifying both the implementation and the management process. With the freedom to switch between vendors with better performance, lenders can be sure they are always on top of their game, while resting assured that they are compliant and their information is secure. Vendor aggregators are the partners that lenders want in their corner if they want to be efficient, profitable and successful in the future.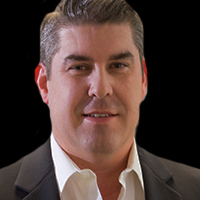 Corey Smith is CPO of FirstClose, a leading provider of technology solutions for mortgage lenders nationwide. As CPO, he is responsible for overseeing user experience, as well as product management and marketing. Smith has more than 25 years of experience in business. His focus is on operations and technology, however, the scope of his experience spans sales, marketing, finance, strategic planning and risk assessment and management. He has worked with companies such as Snapwire, NextGen Solutions, Mall.com and Flood Zones, Inc.