Paving The Way For Valuation Innovation
Class Valuation, formerly Class Appraisal, is a top 10 nationwide Appraisal Management Company (AMC), delivering outstanding quality and service to each and every client. The company is committed to combining the best people, products, processes, and technology available to help our clients be successful. The company goal is to best serve its clients through continual innovation of the appraisal process. We talked with the company's CEO John Fraas (pictured below) about valuation innovation. Here's what he said:
Q: What sets Class Valuation apart from other AMCs?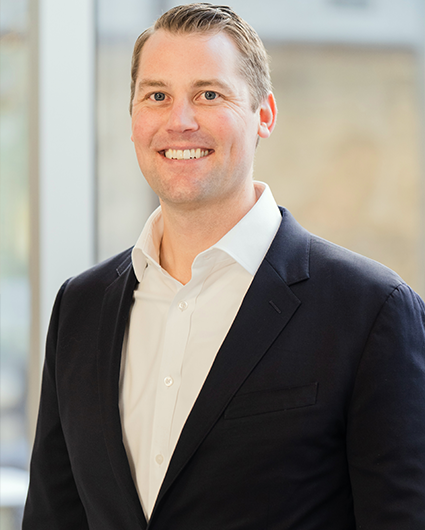 John Fraas: Class Valuation has always been a service-centric organization. There's no doubt this has separated us from the pack and helped us grow into a top nationwide AMC. Our team is obsessed with our clients and committed to service excellence. Our community of brokers and lenders has been extremely loyal over the years, and we are so grateful they continue to refer us to their peers and lender partners. This has allowed us to grow organically over the past decade. We also know our clients' expectations are always increasing, and as a result, we have partnered with all industry stakeholders to ensure we are thoughtfully implementing technology and innovative solutions. At the end of the day, we pride ourselves on leading the way towards true valuation modernization while staying focused on providing top-notch service to our partners.
Q: The company has grown rapidly over the past two years — both organically and through acquisition. What has contributed to your success?
John Fraas: While it's true we have grown over the past few years, we've been very thoughtful in how we've scaled. Historically, the company has grown largely due in part to client referrals. Our loyal client base has allowed us to expand by leaps and bounds over the years. When Narrow Gauge Capital purchased us in March of 2018, they set their sights on inorganic growth through acquisitions. This resulted in us acquiring two niche AMCs, Janus and Landmark Network. Both had teams that understood where we were headed and had largely built their businesses off of the same core principles. With such unprecedented growth – both organically and inorganically – we have continued to invest in our people in order to maintain, and in some areas improve, our service model.
Q: The idea of an Innovation Organization at an Appraisal Management Company seems nearly unheard of. Why did you decide to build this team?
John Fraas: At Class Valuation, technology innovation has always been part of our commitment to service. We've created dashboards and calculators designed to help our lender partners quickly see our average turn-times in their area, get regional appraisal cost information, and see real-time updates on their order status. As time has gone on, we've seen a need for technology that can be scaled industry-wide for long-term success. Rising to this occasion, we've partnered with InsideMaps, a leading 3D imaging technology company, to test technology and process innovations that will redefine the way we look at – and collect – property data. To support these initiatives and not lose focus on our current service, we needed a team of knowledgeable experts to guide and shape these innovation efforts. That's why we've created an Innovation Organization made up of the best in the business to ensure we are delivering the highest quality technology, tools, and systems to meet the industry's changing and growing demands. Through our Innovation Organization, we are able to listen to the feedback from our appraisers, our clients, and other industry stakeholders to ensure we are creating Thoughtful Change every step of the way.
Q: There's been a lot of buzz over the past couple of years around GSE appraisal modernization initiatives. Based on this, where do you see the valuation industry headed next?
John Fraas: We are going to see even more granularity in the property data we collect. Historically, we've relied on perimeter sketches that don't tell the full picture, grainy photos that leave much to the imagination, and manual measurements that open the door for human error. That said, we know our appraisers are out in the field doing their best to ensure accuracy every step of the way. We see modernization efforts working hand-in-hand with our appraisers, arming them with better tools to increase their efficiency and accuracy. Ultimately, these tools will allow our appraiser partners to collect more data than ever before, offering lenders a level of transparency and accuracy unlike anything they've experienced up until this point. We are already testing these processes and technologies, and the results are very positive.
Q: How does 3D imaging technology enhance the appraisal process, and what has the response been from lenders and appraisers?
John Fraas: Our partnership with InsideMaps has allowed us to develop technology that will change property data collection for the better. 3D imaging enhances nearly every aspect of the home valuation process. Due to more granular data and a higher degree of transparency, property deficiencies cannot be concealed, photos can no longer be forgotten, measurements are more accurate, and all aspects of the property are shown with complete transparency. Appraisers love the technology because it improves their efficiencies and provides a higher level of service to their clients. Lenders have been impressed with the quality of the appraisal reports and the transparency it delivers. Because we've partnered with key stakeholders to test the technology, we've ensured that the change we're introducing into the valuation space is thoughtful, vetted, and needed.
Q: Technology is great, but so is great customer service. How does Class bridge this gap to ensure human touch isn't lost?
John Fraas: Technology gets a bad rap. When implemented properly, it should assist people with tasks, optimize processes, and provide greater transparency every step of the way. Ultimately, this creates a better experience for our customers. We look at technology as a way to enhance the client experience. One tool we've been working on this year that is going to become critical to the way we do business is Class INtelligence. This technology has been developed by our Innovation Organization and will soon be implemented into our Quality Control (QC) efforts. Class INtelligence deploys advanced algorithms and analytics on system data to assess data accuracy, appraiser competency, and validate against guidelines and regulations. For the lending community, this means they can rest assured that not only did one of our experienced QC team members vet each appraisal order, but the data was further validated by Class INtelligence. For appraisers and our customers, we are deploying machine learning to help expedite assignment and ensure the right order gets into the right hands based on intelligent criteria. Ultimately, we will only invest in tools that benefit the customers we serve. Our commitment to exceeding customer service expectations every step of the way remains our focus – even in our technological innovation efforts.
Q: Now that it's been a few months since you've stepped into the role of CEO, what direction will you take the company?
John Fraas: With my background focused on operations, finance and accounting, I like to think that I approach the role of CEO differently than most. With an eye for tracking trends and analyzing results, I am constantly working with each department head to understand where we are exceeding expectations and where there are growth opportunities. That said, I know that real change comes from within and not necessarily from the top, so I regularly sit on the floor and talk with each team member. As an organization, I believe transparency is key and am regularly sharing both the good and bad feedback with the end goal of course correcting to ensure we continue to see our processes and systems improve. I am confident Class is on a trajectory of becoming the industry's most innovative appraisal management company focused on exceeding customer service expectations. Without our team members and our customers, we are nothing. This journey will be one we take together, and I can't wait to continue partnering with our industry leaders to forge a new path for the future of home appraisals.
Q: What is Class Valuation's plan for 2020 and beyond?
John Fraas: 2020 will be the year of execution and results around our valuation modernization efforts. Our goal is to arm the appraisal community with advanced technology that will make their jobs easier while providing greater transparency for lenders. Highly accurate and detailed 3D imagery, floor plan sketches, and HDR photography will just be the start. Our appraiser-designed mobile app with real-time sync will be what completes that puzzle. We don't plan on stopping there, either. With such a focus on technology, we can't lose sight of our customers – the actual people that support our business. We will continue to grow our in-house team responsibly. We will also continue to augment our teams' day-to-day processes with advanced technology for deeper analysis and efficiencies. We will seek meaningful partnerships and align with those that share our vision for the industry. 2020 is the year home appraisals enter the 21st century, and Class will be there leading the way.

The Place for Lending Visionaries and Thought Leaders. We take you beyond the latest news and trends to help you grow your lending business.