Editor's Note: Percent Of Flips Purchased With All Cash Rises For First Time Since 2010
ATTOM Data Solutions released its year-end 2019 U.S. Home Flipping Report, which shows that 245,864 single family homes and condos in the United States were flipped in 2019, up 2 percent from 2018 to the highest point since 2006.
The number of homes flipped in 2019 represented 6.2 percent of all home sales in the nation during the year, an 8-year high. That was up from 5.8 percent of all home sales in 2018 and from 5.7 percent in 2017.
While flipping activity rose, profit margins continued dropping. Homes flipped in 2019 typically generated a gross profit of $62,900 nationwide (the difference between the median sales price and the median paid by investors), down 3.2 percent from $65,000 in 2018 year and 6 percent from the post-recession peak of $66,899 in 2017.
The typical gross flipping profit of $62,900 translated into a 40.6 percent return on investment compared to the original acquisition price. That was down from a 45.8 percent gross flipping ROI in 2018 and down from 51.4 percent ROI in 2017. The latest typical return on home flips stood at the lowest point since 2011.
"Home-flipping profits across the U.S. dropped again in 2019 as the business of buying and selling houses absorbed its worst year since the housing market was mired in the fallout from the Great Recession. This happened as the cost of buying properties continued to rise faster than gains on resale," said Todd Teta, chief product officer at ATTOM Data Solutions. "That's not to say that the home-flipping industry is tanking or losing its allure for investors because home flipping rates are higher than they've been in eight years. But profits did continue to decline again for investors."
Home flipping rates up in 64 percent of local markets
Home flips as a portion of all home sales increased from 2018 to 2019 in 122 of the 190 metropolitan statistical areas analyzed in the report (64.2 percent). The largest annual increases in the home flipping rate came in Laredo, TX (up 103.5 percent); Raleigh, NC (up 59.8 percent); Charlotte, NC (up 44.1 percent); Fort Smith, AR (up 43.2 percent) and Columbus, GA (up 40.5 percent). Metro areas qualified for the report if they had a population of at least 200,000 and at least 100 home flips in 2019.
Aside from Raleigh, NC, and Charlotte, NC, the biggest annual flipping-rate increases in MSAs with a population of 1 million or more were in Atlanta, GA (up 39.1 percent); San Antonio, TX (up 37.2 percent) and Tucson, AZ (up 34.2 percent).
The biggest decrease in annual flipping rates among MSAs with a population of 1 million or more were in Seattle, WA (down 16.9 percent); Indianapolis, IN (down 9.1 percent); Grand Rapids, MI (down 8.0 percent); Rochester, NY (down 5.9 percent) and Baltimore, MD (down 4.8 percent).
Home flips purchased with financing dip while those bought with cash climb
Nationally, the percentage of flipped homes purchased with financing dipped in 2019 to 43.8 percent, from 45.9 percent in 2018, but were up from 42.9 percent two years ago. Meanwhile, 56.2 percent of homes flipped in 2019 were bought with all-cash, up from 54.1 percent in 2018, but down from 57.1 percent in 2017.
Among metropolitan statistical areas with a population of 1 million or more and sufficient data to analyze, those with the highest percentage of flips purchased with financing in 2019 included Virginia Beach, VA (67.6 percent); Seattle, WA (55.9 percent); San Diego, CA (53.7 percent); Boston, MA (53.6 percent) and San Francisco, CA (52.9 percent).
Typical home flipping returns drop closer to post-Recession low points
Homes flipped in 2019 were sold for a median price of $217,900, with a gross flipping profit of $62,900 above the median purchase price of $155,000. That gross-profit figure was down from $65,000 in 2018 and from $66,899 in 2017. With purchase prices rising faster than profits on investor-bought homes, the 40.6 percent return on median sales prices versus purchase prices was down from 45.8 percent in 2018 and from the post-Recession peak of 51.7 percent in 2016.
Among the 53 markets with a population of 1 million or more, those that saw the smallest gross flipping profits in 2019 included Raleigh, NC ($23,000); San Antonio, TX ($31,756); Phoenix, AZ ($33,641); Las Vegas, NV ($34,300) and Houston, TX ($36,375).
In those same markets, the lowest 2019 returns on investment on the typical sales were in Raleigh, NC (10.5 percent); Austin, TX (13.7 percent); Las Vegas, NV (14.7 percent); Phoenix, AZ (15.1 percent) and Dallas, TX (18.7 percent).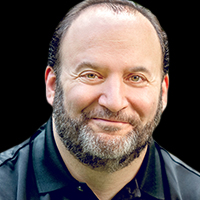 Tony Garritano is the founder at PROGRESS in Lending Association. As a speaker Tony has worked hard to inform executives about how technology should be a tool used to further business objectives. For over 20 years he has worked as a journalist, researcher and speaker in the mortgage technology space. Starting PROGRESS in Lending Association was the next step for someone like Tony, who has dedicated his entire career to providing mortgage executives with the information that they need to make informed technology decisions to help their businesses succeed.