Editor's Note: Down Payment Resource Gains Traction
More than one million home shoppers searched for down payment assistance while on Zillow's platforms in the past year. Launched in December 2021, down payment assistance information is available on home listings nationwide on the Zillow app and website thanks to a partnership with Down Payment Resource. This information helps shoppers discover programs that offer resources to make homeownership more attainable, especially for first-time home buyers.
"Saving for a down payment is one of the biggest barriers for people looking to buy their first home, putting financial security and generational wealth building out of reach for far too many," said Aldona Clottey, vice president of corporate social responsibility at Zillow. "Zillow is dedicated to empowering people to overcome barriers like this. One million people – and counting – used the down payment assistance tool in just one year, which tells us affordability is a very real challenge keeping millions of people from owning a home."
When viewing a home listing, shoppers can enter basic information and find out immediately about the programs they may be eligible for to help with a down payment.
"Homeownership remains the American Dream because it is one of the most powerful avenues for building wealth, and a source of long-term social and financial stability," said Rob Chrane, CEO and founder of Down Payment Resource. "Unfortunately, many people sideline themselves from buying a home because they don't know that there are thousands of homebuyer assistance programs that may be able to help them overcome common affordability challenges, such as down payment and closing costs. By partnering with Down Payment Resource, Zillow is doing the important work of raising awareness about these programs while providing its users with a tool that could make the difference between continuing to rent and owning a home."
With today's average home valued at approximately $358,000, a Zillow survey found half of prospective buyers have not saved enough for a down payment and a majority of buyers plan to put less than 20% down. A prospective buyer earning the U.S. median income would need over nine years to save up for a more modest down payment of 5%. However, if they were to qualify for the typical down payment assistance benefit of $17,000, it would reduce the years to save for a down payment to five years.
Down payment assistance could also be helpful in closing the racial homeownership gap. Only 45% of Black households own their home today, which is 29% lower than white households nationwide. Solutions like expanding down payment assistance, improving access to credit, and implementing policies to reduce bias in real estate  have been identified as potential tools to help close this gap.
Buying a home is one the biggest financial decisions a person will make, however, most home shoppers spend more time researching their next TV purchase or vacation than researching mortgage information. Many home buyers are not even aware that there are programs designed to help them with their down payment, closing costs, or taxes. According to Down Payment Resource, all 3,143 U.S. counties have at least one down payment assistance program, and more than 2,000 counties have 10 or more available programs.
Home listings on Zillow include a down payment assistance module to help shoppers see what local resources could be available to them. A shopper enters basic financial and employment information in a short questionnaire, which then displays the types of programs and benefit amounts they may be eligible for.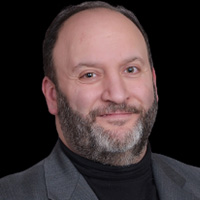 Tony Garritano is the founder at PROGRESS in Lending Association. As a speaker Tony has worked hard to inform executives about how technology should be a tool used to further business objectives. For over 20 years he has worked as a journalist, researcher and speaker in the mortgage technology space. Starting PROGRESS in Lending Association was the next step for someone like Tony, who has dedicated his entire career to providing mortgage executives with the information that they need to make informed technology decisions to help their businesses succeed.