What Borrowers Want In 2023
According to the latest J.D. Powers study- "Mortgage Lenders Struggle to Stand Out as Demand Plummets and Rates Spike." The U.S. mortgage industry has gone from record volume and profits in 2021 to a 22-year low in demand for new mortgages through the first half of 2022.1 Along the way, J.D. Power finds that mortgage providers have struggled to differentiate themselves in the eyes of customers whose expectations of the experience are rising and competition for their business is even more intense. According to the J.D. Power 2022 U.S. Mortgage Origination Satisfaction Study,SM the average mortgage customer experience has become increasingly commoditized, with few lenders finding the right formula to build long-term trust and loyalty that truly stands out from the competition.
"There is no denying the effects of rising interest rates on mortgage demand, and this is precisely the time when lenders need to differentiate themselves as trusted advisors who can guide customers through the lending process and offer valuable counsel along the way," said Craig Martin, executive managing director and global head of wealth and lending intelligence at J.D. Power. "That means ramping up communication—keeping customers informed throughout the lending process and ensuring consistent and effective communications through all channels. Unfortunately, less than one in three customers say their lenders were able to deliver that optimal experience."
Following are some key findings of the 2022 study:
Commoditized customer experience: The top- and bottom-performing lenders in overall satisfaction in this year's study are separated by just 87 points (on a 1,000-point scale), with very little variation in overall satisfaction among the top 10 companies evaluated. Additionally, the number one reason given for choosing a specific lender is rate, which suggests that lenders may be placing too much emphasis on price, reinforcing the notion that there is little difference beyond the product.
Missing an opportunity: The key attributes customers are seeking in their mortgage lender are expertise; guidance; and communication. These are conveyed in the form of responsiveness, keeping customers informed, having an effective website and delivering consistent communications throughout the lending process. Currently, just 28% of lenders are successfully meeting all these key criteria.
Less than half of mortgage customers kept fully informed: During the lending process, there are six key moments of truth that determine whether or not the lender is viewed as a trusted advisor: providing advice on customers' financial situations; explaining the application process; fully answering application-related questions; meeting expectations for what is required; explaining the closing process; and providing information about servicing. Less than half (48%) of mortgage customers say they were kept fully informed in all the phases of the process.
Appetite for digital, but most interactions still involve humans: While approximately 40% of mortgage customers indicate a willingness to complete the entire lending process via self-service digital tools, 67% are currently interacting with human representatives via phone.
"A rising tide of record demand and historically low interest rates hid a lot of the challenges lenders have been facing in forging more meaningful, lasting connections with customers and moving beyond a transactional, rate-driven relationship," said Tom Lawler, head of consumer lending intelligence at J.D. Power. "Now, as the macroeconomic situation has reversed course, these relationship-driven attributes have become critical for lenders that want to convey a more unique value proposition and build more lifetime customers in a highly competitive marketplace."
With the mortgage market demanding more from lenders and thier team than ever before, it's no wonder that lenders are feeling the pressure to produce. The complexity of this constantly changing environment poses an overwhelming burden on lenders- low origination volumes, declining revenue, rising rates, heightened pressure to reduce loan production costs, and fierce competition is challenging every lender.
Insellerate connects lenders with high-quality consumers interested in their product, so they can focus on what they do best – closing loans. With Insellerate as their guide, they'll have the ability to reach consumers earlier in their decision journey, stay top of mind with strategic content and branding, increase loan production efficiencies, and close loans faster.
Insellerate helps loan officers close more loans with our award-winning modern CRM, Lead Management, and Engagement platform, which handles all your lending channels, retail, wholesale, TPO, Consumer Direct, and Reverse. Our advanced APIs allow seamless connectivity to your tech stack, and our native mobile application enables loan officers to work on their files from anywhere at any time. Powered with AgentConnect, we empower loan officers to engage more effectively with real estate agents and borrowers, resulting in higher lead conversion rates, lower origination costs, and more closed loans.
Built by mortgage professionals for mortgage professionals, our innovative and easy-to-use platform drives user adoption while providing the tools needed to retain top talent. Our pre-built marketing content library allows your marketing team to excel at delivering the right content at the right time to enhance engagement.
Unify your customer data and discover ways to aggregate, analyze, and activate customer purchase intent. We provide lending executives with dynamic reporting to deliver critical insights and visibility into pipelines, branch performance, speed to lead, lead follow-up, sources of business, and marketing campaign effectiveness, assisting executives in making better and more informed decisions to gain a competitive advantage in today's challenging market.
The time to deliver the optimal lending experience to borrowers is now.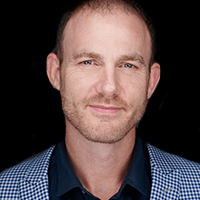 Josh Friend began his career as a loan officer and soon moved on to open six mortgage call centers. Over the past 21 years, he has grown to manage and train thousands of loan officers, processors, and marketing managers. That experience has helped him market to millions of consumers,  with that experience he has dedicated himself to building software for the mortgage industry since 2004.  With a keen eye for developing best-in-class sales processes, he leveraged automation & engagement software to build a better loan cycle. Combining the best from both a CRM and lead management system, Josh now enables lenders to achieve higher revenue goals with Insellerate's award-winning CRM & Engagement Platform.