Editor's Note: Gateway Opens New Mortgage Center In Texas
Gateway Mortgage Group, a division of Gateway First Bank, announced it has opened a new mortgage center in Texas to meet increased demand from local communities for home financing. The new opening in Keller, brings Gateway's footprint to eleven in the DFW Metroplex. Gateway has over forty centers in the state of Texas and more than 150 mortgage centers across the United States.
"Our mission at Gateway is to wow our clients with a world class experience, so they would go out of their way to refer others to our team," said Jeff Chisum, Mortgage Sales Manager. "Our desire is to help local families and surrounding communities build a financial legacy that will impact future generations."
Keller is an emerging, and a fast-growing city making it an attractive place for new homeowners to call it home. Both new homebuyers and current homeowners are taking advantage of lower interest rates, making Keller's housing market prosperous. "Gateway continues to grow to meet the increasing demand for mortgage services," said Scott Gesell, CEO of Gateway. "We are committed to the families and communities we serve. Our momentum is a testament to our team members' persistent focus on the customer."
Gateway has seen record-breaking volume since 2019, hitting a new record high of $1 billion in a month for funding just after the company celebrated the 20th anniversary in February. Gateway has originated more than $8.2 billion in mortgage loans year-to-date through September, putting the company on track to surpass its record-breaking year of $7.7 billion funded loans in 2019.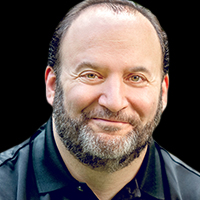 Tony Garritano is the founder at PROGRESS in Lending Association. As a speaker Tony has worked hard to inform executives about how technology should be a tool used to further business objectives. For over 20 years he has worked as a journalist, researcher and speaker in the mortgage technology space. Starting PROGRESS in Lending Association was the next step for someone like Tony, who has dedicated his entire career to providing mortgage executives with the information that they need to make informed technology decisions to help their businesses succeed.