Editor's Note: Mortgage Cadence Expands Partner Ecosystem
TSP Consulting Services, a New Jersey-based provider of mortgage software and technology consulting services, has joined Mortgage Cadence's growing partner ecosystem.
Mortgage Cadence's partner ecosystem brings together industry-leading mortgage technology with top-tier third-party service providers and consulting firms. The ecosystem partners provide services that complement the technology implementation process, assist with go-live schedules, and help customers take full advantage of Mortgage Cadence's suite of offerings through optimization evaluations.
"Mortgage Cadence's partner ecosystem, coupled with our all-in-one loan origination platform, is instrumental in making our clients some of the highest-performing lenders in the industry," said Peter Espinosa, CEO of Mortgage Cadence. "The addition of TSP Consulting further strengthens this ecosystem, as they bring over two decades of mortgage technology expertise and a comprehensive knowledge of the Mortgage Cadence Platform to our clients."
"Liberty Bank is a proud, long-time partner of TSP Consulting. For over 18 years, their dedicated team of experts have given us the opportunity to offer top-notch mortgage origination solutions. They are constantly finding ways to improve efficiencies, streamline our workflow processes, and help us deliver an exceptional customer and user experience. If you are looking for an out-of-the-box, push the envelope, forward thinking business partner, you've found them with TSP Consulting! We couldn't be more pleased with our mutually beneficial partnership."
– Shirley Hunter, Assistant Vice President, Liberty Bank
Liberty Bank is Connecticut's oldest bank, serving customers and communities since 1825.  TSP's mortgage technology services are available to Mortgage Cadence clients and include:
Loan Origination System (LOS) administration and implementation;
LOS testing, assessment and support;
Software Development Kit (SDK) and application programming interface (API) development;
Systems architecture design;
Integration with service providers;
Data warehousing and reporting;
Strategic technology planning;
Process engineering;
Project management; and
Systems training.
"Our team is well-equipped to help Mortgage Cadence clients tackle the complex challenges that face lenders in today's mortgage market," said Steve Rosso, CIO at TSP Consulting. "We are honored to be included in Mortgage Cadence's partner ecosystem and look forward to teaming with some of the nation's top mortgage institutions to drive high performance lending."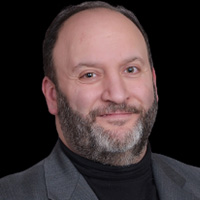 Tony Garritano is the founder at PROGRESS in Lending Association. As a speaker Tony has worked hard to inform executives about how technology should be a tool used to further business objectives. For over 20 years he has worked as a journalist, researcher and speaker in the mortgage technology space. Starting PROGRESS in Lending Association was the next step for someone like Tony, who has dedicated his entire career to providing mortgage executives with the information that they need to make informed technology decisions to help their businesses succeed.