Editor's Note: One-Stop Shop Access To Multiple AVM Providers
Appraisal Logistics, a provider of high quality appraisal management services, technology and compliance solutions for the residential/commercial mortgage industry, has released new functionality inside its AIM-Port appraisal management software that allows users to order AVMs from a number of leading industry vendors with a single click.
"Previously, ordering an AVM was a very manual process," said Mark Tague, Vice President of Sales for Appraisal Logistics. "Our customers would make the request and then our internal staff would place the orders on their behalf. With this new functionality, our customers need never leave AIM-Port to order any of a number of industry leading AVMs, saving time and receiving results in moments."
Tague said that more Appraisal Logistics customers were asking for AVM results in advance of ordering a full appraisal. They want to understand the value at a high level before committing to the expense of a full appraisal report, he said. With this new functionality, an AVM result can be converted by the customer into a full appraisal at the press of a button.
In addition, adding Appraisal Logistics' Property Vision or PropertyVision Live to an AVM order is simple and returns the valuation provided by the AVM along with live, geocoded photos or videos of the subject property for a more complete valuation solution at a fraction of the price of a full appraisal.
"Our new technology offerings played a significant role in our ability to weather the COVID crisis in 2020 and grow our business," said Dennis Ashcroft, Executive Vice-President of Sales for Appraisal Logistics. "This new functionality allows our customers to pair our new tools with an industry leading AVM of their choice very easily. This expands their options for collateral valuation and increases the value we bring to the lenders we serve."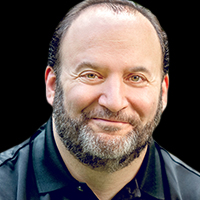 Tony Garritano is the founder at PROGRESS in Lending Association. As a speaker Tony has worked hard to inform executives about how technology should be a tool used to further business objectives. For over 20 years he has worked as a journalist, researcher and speaker in the mortgage technology space. Starting PROGRESS in Lending Association was the next step for someone like Tony, who has dedicated his entire career to providing mortgage executives with the information that they need to make informed technology decisions to help their businesses succeed.