Five Factors That Increased Housing Demand In 2020
Throughout 2020, 2.38 million Americans became first-time homebuyers, a 14 percent increase from the year before. This comes after three years of strong first-time homebuyer market activity, likely due to the strong foundation that the millennial generation has laid as they reach peak homebuying age.
First time homebuyers also thrived, in part, because of falling interest rates. At the end of Q4 2020, the first-time homebuyer market ended with a total of 657,000 single-family home purchases and the number of first-time homebuyers increased by 6.8% from the previous quarter to a seasonally-adjusted annual rate of 2.76 million– the fastest pace on record.
The strength of the first-time homebuyer market was impressive whether measured in growth rate or in number, especially considering that the economy was still in the middle of a pandemic and a recession.
Five factors contributed to the increase in strength in the first-time homebuyer market in 2020.
Staying Home
The first and most common reason homes surged in demand is because the home is all that people had. In March 2020, many said goodbye to their offices, maybe for the last time. Children began taking classes at their kitchen tables rather than their school desks, and the fitness centers so many people enjoyed moved to the living room, the garage or anywhere there was extra space. As soon as stay-at-home mandates were implemented, "home" became far more than just "home." It now had to take on additional roles and its value increased instantly.
Cutting Back
Giving up travel, outings to movie theaters, dining out at restaurants and enjoying other forms of entertainment, many people were saving more money than ever before. Disposable income was freed up to be re-directed into savings accounts and, most importantly, new homes.
Pausing Debts
Potential homebuyers also stood to benefit from pandemic-related relief programs, such as forbearance on student loans, credit cards or auto loans. This temporary break in debt repayment also freed homebuyers up to invest in a house.
Transacting Remotely
The real estate and housing finance industries also found ways to successfully maintain the functioning of the housing market by reducing the amount of face-to-face interactions in homebuying, selling, financing, and maintaining credit availability. Being able to transact remotely throughout the homebuying process cut down on the slowdowns so many industries faced throughout the pandemic.
Preventing Crisis
Finally, fiscal measures taken under the CARES Act helped maintain expenditures and incomes in the economy, which prevented spillover from the public health crisis into a housing crisis.
Together, all of these factors made 2020 the best year on record for the first-time homebuyer market.
As 2021 continues, there is still a lot of uncertainty around whether the pandemic-driven housing demand will persist if the economy goes back to normal, and what "normal" might look like for first-time homebuyers. Will this increased preference for homeownership prove to be temporary or persist? Will increased spending on travel and entertainment in a post-pandemic economy divert spending away from housing? Will re-opening bring employees back to the office and make commuting and living near the office necessary again? Will remote homebuying stick around?
These questions are hard to answer, as the most important lesson learned from 2020 was to expect the unexpected. However, 2020 set an example of how the housing industry can quickly adapt to change and ultimately grow, despite any challenges it may face in 2021.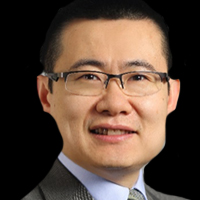 Tian Liu has served as the Chief Economist for Genworth Mortgage Insurance Corporation since 2014. He is responsible for tracking and analysis of U.S. and regional economic conditions. He authors the company's Weekly Economic Report and provides regular updates on housing and mortgage markets. Mr. Liu began covering the U.S. housing market in 2007. His commentary on the housing market has appeared in the Wall Street Journal, New York Times, CNBC, Washington Post, and other notable publications. Mr. Liu has a Masters in Economics from the University of Chicago and an undergraduate degree in Economics from the Australian National University. The statements provided are the opinions of Tian Liu and do not reflect the views of Genworth or its management.