Building A Stronger Business By Helping Homeowners Create The Home They Want To Buy
The residential mortgage market is shifting, with rates expected to tick up this year and the steady rise in home values reducing overall home affordability – signaling that business will likely contract in 2021, with less inventory available.
Even with this change in market dynamics, however, innovative lenders can actually grow their businesses this year. While many lenders will counter with tried and true strategies of reducing rates and increase their advertising and/or marketing spend, there are additional strategies that can help lenders remain competitive as well.
Often, the best way to compete in any industry is to position yourself where your competitors are not. For residential mortgage lenders, this means focusing on lesser known (or even overlooked) loan products and leveraging alternative data sources and new types of financing to reach prospective borrowers who may have been left out of the market to date.
What borrowers want vs. what is available
With interest rates still hovering near historic lows, it positions many buyers to get more home for their money, and despite rapidly rising home prices in many areas, buyers are still flooding the market. The problem for them is in finding a home that they love.
Housing inventory plummeted 43% in January compared with the same month last year, according to a recent realtor.com® report. New listings were down 23% year-over-year. And this is on the heels of 2020, which featured the lowest housing inventory on record. Currently in many markets, there are simply not enough homes to meet the demand. For buyers, this makes finding the perfect home all but impossible.
But what if the buyer did not need to find an already "perfect" home in order to be happy? What if they could buy an existing property and then turn it into the home of their dreams – all within their budget? Savvy lenders already recognize this trend and are doing a significant amount of business satisfying these buyers and their real estate agents.
Renovation financing the American dream
With such elevated loan volumes over the past few years, most lenders have focused their attention and resources on supporting agency loans and standard government-insured loan products that serve the majority of their borrowers. But the current market requires a different approach that can offer borrowers another path to finding their dream home.
Renovation loans offer borrowers a proven, effective alternative, with HUD's FHA loan products, specifically the FHA's 203(k) loan program as a perfect example. Section 203(k) insurance enables homebuyers and homeowners to finance both the purchase (and/or refinancing) of a house plus the cost of its rehabilitation through a single mortgage, or to finance the rehabilitation of their existing home.
This means that a real estate agent can show a buyer a home that is not quite perfect and work with the lender to provide the financing to turn it into the perfect home. This is an incredible opportunity in a market where buyers are many and inventory is low.
Even if the prospective buyer chooses to continue to look for his or her ideal property, both the consumer and the real estate business referral partner will recognize the value of a lender that is providing them with different options that they may not have known existed. This quickly establishes trust and strengthens the borrower relationship, which can then lead to more referral business in the future.
Making renovation loans work
With home renovations, there are some limitations, of course. Renovations cannot materially change the existing structure of the property, but the funds can be used to repair and modernize the existing structure. A home that would not qualify for a conventional loan due to foreclosure-related damage represents a perfect candidate to benefit from this program.
Since in many cases, the buyer can live in the home while the renovation work is being completed, this eliminates the need to delay the closing — an important factor in today's highly competitive seller's market.
For those not comfortable with government insured loan products, which can be more complicated to originate, there are other options available. In addition to HUD loans, Fannie Mae has its HomeStyle Renovation loan that serves a similar purpose, for instance, with slightly different guidelines.
Lenders that succeed in 2021 are going to be the ones who embrace thinking outside of the traditional loan product "box." Creativity and adaptation are the key as the current market shifts require a different kind of approach. Leveraging options like renovation loans is just one powerful tool that can give borrowers a better option and lenders a competitive edge in the marketplace.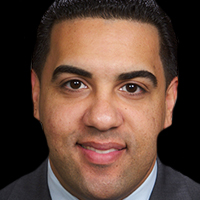 Edwin Oquendo is the Orlando branch manager for Homespire Mortgage, one of the nation's fastest growing, award-winning residential mortgage lenders providing affordable loan options across 41 states.