Eight Lessons Learned From Servicing During A Pandemic
As an investor in mortgage servicing rights, as well as a national servicer and sub-servicer of residential, small balance commercial, and residential transition (fix and flip) loans, we responded to Covid-19 from multiple vantage points.
While agencies were first to provide forbearance, other investors followed quickly with their own initiatives. Implementing the Cares Act, agency guideline changes and private investor guidance took significant effort – and I say that as a servicer known for its skill in non-performing and re-performing loans.
In June, we turned from responding to initial forbearance requests to handling increases in borrower requests for extensions and resolutions to the forborne payments. We also paused to consider what we have learned so far and to prepare ourselves for what's to come.
Here are eight critical lessons we learned about servicing in pandemics and other disaster preparedness:
1.) Workflows must be flexible and responsive.
One advantage we had going into the crisis is being a special servicer and having private client portfolios. Those private clients have different ways of responding to default requiring customized workflows and strategies, including targeted asset management and making case-by-case decisions.
Serving those customers requires flexibility in the way we create default and loss mitigation processes. That flexibility also applies when servicing our mortgage service rights (MSRs). And no matter who the investor, we all have to ensure compliance with federal and state laws governing forbearance, evictions and foreclosures.
The more flexibility you (or your sub-servicer) have to reroute and redesign workflows and address risks, the more efficient your organization can be in responding to pandemics, disasters and whatever comes next.
2.) It pays to watch the exceptions.
Another important lesson learned from prior natural disasters and financial crises is the benefit of having intelligent systems and technology to identify loans that are not moving through the loss mitigation process as expected.
Our technology identifies exceptions at each stage of the process from early default through modification and sometimes, foreclosure. Whether we are servicing for ourselves or a client, we know focusing effort on those loans ensures we have the best outcome for customers, business partners and investors.
3.) New crisis led to better reports.
Responding to clients' unprecedented challenges taught us a few things, as well. Several sub-servicing clients needed unique data/analysis exception reporting to mitigate unforeseen risks in the performance of their portfolios. We'll keep providing those reports indefinitely because they include valuable insights.
4.) Staffing for a crisis must happen before the crisis.
Forecasting which areas of your operation will be impacted – and when – is critical in a crisis of this magnitude. Reacting to demands as they unfold is a recipe for disaster, and will create a domino effect for your customers and employees. Analyzing the data and segmenting it into which post-forbearance work-out plans are available to your borrowers will help you determine staffing needs by affected areas well in advance.
If you're operating only one call center, you may find it difficult to hire enough staff to respond to borrowers. We've found having operation centers in four different states helpful in hiring quality staff.
Customers, including those going through financial crises, deserve great service. Offering a less-than-stellar customer experience is a sure way to end up with a host of negative online reviews influencing your organization's reputation.
If you have concerns, you may want to consider hiring a sub-servicer that's experienced with non-performing and reperforming loan portfolios. They know how to avoid pitfalls to protect the value of your asset and your company's reputation.
5.) Clear multichannel customer outreach is critical.
Multi-channel customer outreach and open and clear lines of communication are critical. When call volume exceeds your capacity, other channels can deliver the information customers need. We shared information on our website and via emails, statement buck slips, and social media posts and direct message responses.
6.) Exceptional customer experience takes time, even while managing with less time.
When call queues back up, it can be tempting to rush borrowers through a script. Yet when we take the time to create a quality interaction with a borrower experiencing financial difficulties, it can build a lifetime relationship.
When we communicate with our customers, we focus on taking time to explain the nuances in the ever-changing options. This extra time and insight create an experience that will separate your company from your competition. We have had more than one borrower literally crying with relief because they did not have to choose between paying their mortgage or paying for food for the next few months.
7.) Embrace the uncertainty.
Call center agents are accustomed to following a script and clear-cut rules. Inevitably, borrowers want a resolution right away, and we strive to provide a quick response with realistic resolutions.
Agents had to remain nimble and flexible as well as be good communicators to explain the ever-changing environment. Understanding that the customer is experiencing hardship and empathizing with them as a human versus just another loan account is key to providing a good customer experience.  Helping them navigate through the various options is critical. External resources, like the Consumer Financial Protection Bureau's latest forbearance video, can supplement your internal information.    
8.) Great IT and legal teams will save you every time.
The move to work-from-home added a layer of complexity to this crisis that no one previously experienced. We all can switch from one call center to another during natural disasters or even bad weather, but the work-from-home climate required all of our call centers moving remote.
Our IT team got everyone home and set up within weeks, demonstrating once again that great support teams do save the day.
Our relentless legal team kept us compliant with the ongoing changes in federal, state, county and even city regulations, as well as stay-at-home and reopening orders. The crisis has certainly made me appreciate the value of having a great working relationship with our legal and compliance team.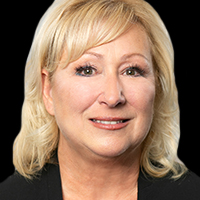 Sandra Jarish, president of Planet Home Lending, has been with the company for 13 years. Previously, she was vice president of servicing at Mortgage Lenders Network.