Prepare For An Uncertain Future
It has been a very interesting and challenging time in the mortgage industry. We are in the midst of a global pandemic, employees are forced to work remotely, pipelines are full, and we are trying to jump start the economy by opening up more and more businesses in each state. When Teraverde's President and Chief Executive Officer, James Deitch, was interviewing hundreds of mortgage industry CEO's last year for his book Disruptive Fintech, the Coming Wave of Innovation in Financial Services- with Thought Leadership Provided by CEOs, he never imaged these events taking place, but in reviewing those interviews there are a number of insights that can be applied to today's market conditions.
Of all the scenarios talked about in relating to disruption, not one leading executive mentioned the thought of a pandemic, remote work, and shutting down the economy. So no one ever knows where the truly disruptive events will come from. Fortunately for the mortgage banking industry, we've experienced some excellent benefits arising out of lower rates, refinance business giving borrowers the ability to save money by refinancing at lower rates. So when you think about disruption, it can have a positive and a negative effect.
"So what's next? Disruption is much like a thunderstorm. It may appear as a small cloud on the horizon, but eventually the instability of the economy results in creative destruction. The thunderstorms on the horizon of the residential real estate and lending industries are the result of years of inertia, consumer acceptance of excessive costs, and over-regulation. The creative destruction is coming due to a wave of innovation by…." – James Deitch, Teraverde
Two effects of disruption will occur:
"First, the winners in the race to get to the customer first will establish considerable competitive advantage. If you can establish a one-stop-shopping convenience and control over the whole real estate transaction process with a customer, you can control a large part of the revenue to be earned in the transaction. This is doubly important due to the second effect described. "
"Second, the cost stack in residential real estate transactions will be substantially reduced at virtually every process, milestone, and task that comprises the $200 billion revenue residential real estate industry. You will have to control a greater portion of a greater number of transactions to earn the same dollar revenue you currently earn." – James Deitch, Teraverde
Here is a Challenge to the Readers: What happens when the refinance business goes away? How do you essentially pivot to a purchase market? Now, some of you may say, 'that's throwing cold water, and you're a little negative thinking about that.' This is a great question to think about because everyone is so busy working on the day to day operation. A mortgage thought leader once said, "if you always do what you always did, you'll always get what you always got," which is excellent as long as nothing changes.
We are going to see many changes in the United States economy, specifically in the mortgage industry. Independent mortgage bankers must prepare their businesses to stay nimble as the industry changes.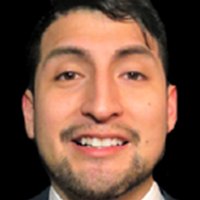 Mauricio Valverde is Client Success Manager of Teraverde. Mauricio is currently an associate at Teraverde working on the front of Sales and Marketing. He is the Teraverde representative for the relationship between Ellie Mae and Company's transforming to Encompass and/or Coheus. Mauricio works with the Teraverde executive team to create more awareness of Teraverde's' expertise and technology solutions that drives lender profitability.