The Power Of Culture And LO Production
As a former loan officer and then mortgage company owner, and now CEO of a mortgage technology provider, I have learned the importance of culture and its impact on production. The right culture creates loyalty, develops a lasting relationship, and drives productivity.
I recently had the opportunity to speak with John Kresevic, CEO of JFQ Lending, to discuss the importance of culture in his business. JFQ Lending was originating $9 million a month, and in less than two years is now originating over $308 million a month. To accomplish that type of significant growth, it begins with creating the right culture.
So I asked John, What does culture mean to you? How do you get the staff to buy-in to the culture?
John stated It starts with a commitment from the leadership team to invest in and spend the time and resources to create the culture that we are looking to embody. So it begins on every employee's first day, they go through a detailed orientation program. For JFQ Lending, the executives give a part of our presentation. We talk about Ferrari in Italy and the town where Ferrari's are made. Everybody walks around the town with a Ferrari jacket-wearing them with great pride. You know people in the town that don't work for Ferrari wish they could work for Ferrari. They want to have one of those jackets one day. Right. It's not just the jacket but what the jacket represents, commitment to excellence, pride, always striving to improve. So we talk about being elite. Then from the top-down, what happens is we create and drive the culture we desire.
Once we establish that expectation, we take it one step further. The next step for us is always to be refining the process. We do one thing. We do it really well over and over and over and over again. Our commitment is always to be refining the process from start to finish, looking for ways to improve and drive greater efficiency. That is what helps not only establish our culture but actually live and breathe it every day.
Great insights John, thank you for sharing. As you can see, culture drives their commitment to constant improvement, which is why JFQ Lending has been able to grow. The other thing that I have found from making the transition from being a lender to serving lenders is that companies with great cultures, retain top talent, and embrace new technology because of their desire always to improve. That's why companies like JFQ Lending have been able to map out every borrower touchpoint and through advanced technology (CRM, Lead Management & Engagement Platforms) significantly improve communication and enhance engagement to create borrowers for life.
Author Patrick Lencioni, in his book "The Advantage," states, "Organizational health will one day surpass all other disciplines in business as the greatest opportunity for improvement and competitive edge. The health of an organization provides the context for strategy, finance, marketing, technology, and everything else that happens within it, which is why it is the single greatest factor determining an organization's success."
For lenders that are looking to grow, creating and developing your culture is a critical step in enhancing productivity, driving production while building endearing loyalty.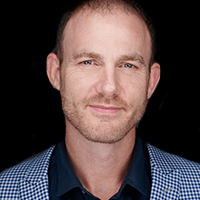 Josh Friend began his career as a loan officer and soon moved on to open six mortgage call centers. Over the past 21 years, he has grown to manage and train thousands of loan officers, processors, and marketing managers. That experience has helped him market to millions of consumers,  with that experience he has dedicated himself to building software for the mortgage industry since 2004.  With a keen eye for developing best-in-class sales processes, he leveraged automation & engagement software to build a better loan cycle. Combining the best from both a CRM and lead management system, Josh now enables lenders to achieve higher revenue goals with Insellerate's award-winning CRM & Engagement Platform.