Essential Skills For Serving Today's Customer
Building Trust
In the past, withholding the level of information that was shared with prospects was a common sales tactic. Information was used as leverage to move customers down the funnel. Controlling customers doesn't build trust, and with the tools and data available online, controlling the call doesn't work anymore.
Trust is critical for sales success and requires two attributes – character and competence.
Customers want to work with capable people that demonstrate a high level of integrity. The goal of a salesperson should not be to close the customer but to consult with them. Customers still call from non-digital marketing, but every customer today is a well-informed digital customer seeking counsel.
Storytelling is arguably the most powerful tool you have. You have likely put together hundreds of loan packages, if not thousands. Share your experiences through storytelling with a focus on three areas of practice:
1. Be an expert: Many buyers say that they don't trust salespeople over the phone because they don't know enough about what they are selling. Build more trust by providing comprehensive and accurate information when customers need it. Be sure to cite your sources and be prepared to forward relevant articles or share screens with your customer to demonstrate facts.
2. Be a consultant: Develop and share your point of view when your caller needs support and guidance. Doing so positions you as an adviser that they can trust instead of "just another salesperson." Share stories about customers that were in a similar position as your caller and the successes they enjoyed. In a recent Salesforce study, 76% of survey respondents said that working with a trusted adviser when purchasing big-ticket items was significantly important.
3. Be transparent: Answering the customer's questions and giving them access to information shows transparency, which builds trust and demonstrates good character. Avoid leading phrases like "To be honest…" and replace those word tracks with words with a similar meaning but firmer like "Frankly…"
When you build trust with customers, you gain a competitive advantage because the sale isn't just about the mortgage you are discussing, it's about the value you bring to the relationship. This value earns you a follow-up email or a callback and, eventually, a higher lead conversion ratio.
Rapport Building Techniques
We form a first impression in about 6 seconds. This means that if you want to lay the foundation for a great conversation, rapport building begins within the first few seconds of an interaction.
Begin by speaking with reasonable enthusiasm and state your first and last name. About 90% of loan officers state their first and last name in their voicemail greeting, yet only 25% do so when answering a customer call. It seems like common sense, but data suggests that after you've answered the phone dozens of times a day and hit the send button on follow up emails all day, energy can dip without even being aware of it.
Next, use the customer's name when making a key point or two. Using someone's name gets attention and is the best way to personalize the interaction and make it sound less scripted and more conversational.
As you perform your needs analysis, pay attention to how you're mirroring the customer. Mirroring builds on the concept of adapting your sales and communication approach to your customer's style. We have the misfortune of not receiving body language cues, so rely on your customer's tone and pace and match it. You will reach agreements and build rapport faster.
It is possible to build rapport through nonverbal channels, like email and chat as well. Carryover what you picked up from your phone conversation, or if the initial communication was an email, focus on your customer's writing style.
Write in a casual, conversational tone to avoid your message sounding too scripted or like a template. Use "I and we" statements to make what you are writing read more like face-to-face interaction. Apply the mirroring technique to nonverbal communications just like you would in a face to face interactions. For example, if a customer sends you an email that requires detailed answers, take the time to provide a thorough response even if your natural tendency is to be concise in your writing. Similarly, if your customer's writing style is short and to the point, do not overwhelm them with too many details and long-winded responses. Paying attention to your customer's writing style and communication nuances means that your messages will get read.
Just as rapport building begins as a foundation for your interactions, it also serves as a lasting impression. End on a high note and close conversations with a memorable, personal touch. If you feel it is appropriate, use a basic emoji to make a warm conclusion to your email 🙂
Listening Skills
The first part of becoming a better listener is understanding why listening can be challenging. One reason that listening isn't always easy is that we're too busy interrupting. Not because we are trying to be rude, often interruptions stem from enthusiasm. But to the person getting interrupted, it says, "I'm not listening to you."
When we give customers our full attention and listen to them, they tell us precisely what they need. This, in turn, tells us exactly how to serve them best. More important than making a sale, listening does the opposite of interrupting – it says, this conversation is more about the customer than about the loan officer.
Try these three simple techniques for becoming a better listener:
1. Don't rush: To listen effectively, you need to slow down and let your customer take the lead. Rushing a conversation makes customers feel like you do not value their business and don't have time to help.
2. Ask great questions: When you ask questions, you show interest and gather information. The more you listen; the more customers talk. When you are fact-finding and doing needs analysis with customers, you should strive to only talk no more than 35% of the time and let your customers do 65% of the talking.
3. Test for Understanding and Act: Close conversations by summarizing what is vital to the customer and listing out "next steps" an ask for agreement to be sure you and your customer are on the same page. Communicating what you are going to take action on and the timing of following through as a result of the conversation shows that you were listening.
We all require self-focus, but top performers are the ones who know the purpose of the call is bigger than themselves or a new customer. When a top performer performs a needs analysis, they're in strong listening mode.
Infusing Empathy into Experiences
Millions of Americans filed for unemployment due to their businesses temporarily shutting down as part of COVID-19 shelter at home orders. We feel the impact of layoffs and furloughs as they chew into the great refinancing opportunity in front of us. Should we recognize the disqualifying factor and move to our next opportunity or take 2 minutes and demonstrating empathy? When you show empathy, you interact in a way that feels comfortable for your customer, which in earns customer loyalty.
So how do you develop empathy? To be empathetic, you must be willing to serve. You have to be genuinely interested in helping others get what they want before you get what you want. In your role, that means focusing on your customer's needs as the only way to hit your numbers. Put a different way; it means helping customers better manage their finances versus just refinancing their mortgage.
When you're genuinely interested in helping others, you listen to their needs. You allow the customer to speak at length about their concerns and the potential impacts that taking action and not taking action could have. In calls where loan officer's express empathy, they speak 31% less than loan officers not showing empathy*. Taking it a step further with an empathetic approach – you not only listen; you validate their point of view. This lets customers know you understand and can relate to what they are saying.
For example, if a customer has a concern about providing their social security number, do you start rattling off your NMLS ID, BBB rating, and personal profile? Are you more focused on overcoming an objection as soon as you hear one? Or do you slow down and take the time to understand the reason for the customer's concern? When you encounter obstacles from customers, instead of taking an "I need to overcome this obstacle" approach, consider a more empathetic strategy such as, "I'm going to understand and respond to this customer's concerns."
The bottom line is, if a customer feels that you understand them and their situation, they'll be more comfortable in their interactions with you today and in the future. Demonstrating empathy helps people relate to one another. When customers can relate to you, trusting you with their mortgage is a whole lot easier.
* Source: Qortel.com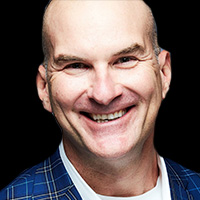 Michael Markette is the president at Qortel. Nearly 20 years ago Michael built a call tracking solution in the garage of his Seattle home and 'who knew' it has grown into multi faceted call analytics businesses leveraging machine learning. Building product still excites Michael and he is proudest of all the great employees he has worked with over the years. "As we grow we have become keenly aware of how we affect their lives. We believe focusing on employees first makes the happiest clients." says Michael.