Find Efficiency Now Before Home Buying Season Starts
As this article is being written, lenders across the country are preparing for the spring home buyer season. While some will certainly bemoan the fact that only a fraction of the number of homes sold last year will sell in 2023, many others will be doing everything they can to make sure that every deal closed this year is profitable.
This means lenders are working diligently in a number of areas.
First, they'll be stepping up their marketing, both direct to consumers and to their business referral partners. With fewer loans out there to originate, they must capture everyone they can, which means marketing aggressively.
As they do, they'll be asking loan officers to reach out personally to their business referral partners to strengthen those relationships. This is a human-to-human interaction which is difficult to automate without losing the warmth of that human connection.
Second, lenders will be working to take every bit of friction they can out of the application process. Loan fallout is a natural byproduct of inefficiency in this process and it's the reason that lenders lose as many loans as they close. Leading lenders will be doing all they can to make the application process, as well as underwriting and loan processing, as easy as possible for both the borrower and their agent.
Of course, ease is always a matter of perception. If the consumer believes the process is too difficult, then it is. Perception is reality. However, lenders can exert a lot of influence over how their brand and process is perceived with better communication. According to STRATMOR Group, nearly one in four borrowers attributed any issues they encountered to poor communication during their mortgage journey. More information earlier in the process has been shown to reduce loan fallout, improve borrower satisfaction and increase referral business.
The easiest way lenders can prepare now
For everything mentioned above, the answer is better automation. Automation removes friction, speeds up processes, and releases human staff to do what only humans can: create that warm human bond with borrowers and business referral partners.
In the past, increasing the automation available to a lender's team was a very high ask. It could take years to get new mortgage technology in place. That's not true today. Lenders that want to make the shift into next-generation loan origination technology can do it far more easily than ever before.
Many lenders won't have to worry about swapping out of their legacy tools if their internal teams are dedicated to getting the most out of the technology they already have in place today. This is especially true if that technology was developed by a team that continues to add innovative functionality to the platform.
Far and away the easiest way to squeeze friction out of the origination process, communicate better with all parties and free up human staff for better marketing is to take full advantage of the automation the lender has already invested in.
Better document ingestion to reduce application friction
For some time now, technologists have been working on finding new uses for emerging AI-based tools. Getting borrower documentation into the loan file faster and easier is one of the first benefits these tools are offering the mortgage industry.
In the rush to go fully digital, the industry effectively converted hundreds of different documents from paper forms to digital documents, but being electronic did not automatically make it simple for existing origination technologies to ingest the data on those forms.
The result was rows of cubicles staffed with humans who were asked to stare and compare documents to classify them for automation, or worse, to pull the data from them and push it manually into the LOS.
The ability of new AI tools to deliver accurate data extraction from documents is changing that. These new tools are also speeding up the underwriting process, allowing lenders to be the first to approve and, as a result, the most likely to win the business.
As these new tools combine data extraction from documents with powerful workflow and automation that already exists in next generation mortgage origination technology, the entire lending process becomes more efficient. It's not enough just to extract data from an electronic document. You must know what to do with it and have a ready workflow to get that work done.
Friction is always hiding at the human touchpoints, and contrary to what we've been told, not all friction is bad.
The human touch that comes when a loan officer reaches out to a business referral partner with good news could be handled by automation, but many lenders will choose to employ cutting edge automation powered by AI for other things, like document processing, and let their people get into the market this spring and build some strong relationships that lead to more business.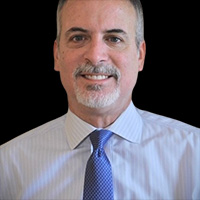 Joe Camerieri is Executive Vice President and Client Account Management Executive at Mortgage Cadence. He can be reached at [email protected]