In the article entitled "20 ideas for content that readers want to share" by Gina Dietrich, she says that it's not easy to have consistently fresh blog content that people want to read and share. She's right. That's why a content development process is essential. You must create content to answer the questions your prospects and clients ask, and that content should be tied to keywords so, when they Google their questions, you pop up in search results.
However, let's say you've exhausted your list of questions that are asked—and you're not feeling creative on priority keywords or phrases. How do you handle that? The truth is, when you blog consistently, you begin to see ideas in everything: what you read, TV you watch, even in discussions with your peers, clients or friends. My friends know when my notebook comes out, parts of our dinner conversation are probably going to be published (I always ask permission so there are no surprises).
Still, every writer experiences writers' block every now and then. Here are 20 tips to help you through your next dry spell:
1. Subscribe to SmartBrief.
The SmartBrief newsletters aggregate blog content every day (at least 10 articles) around one topic, such as entrepreneurship or social media. Pick a topic that you care about and have fresh ideas delivered to your inbox.
2. Subscribe to Talkwalker Alerts.
A replacement for Google Alerts, Talkwalker Alerts are even better, provide more relevant results and are free. This will give you plenty of really good story ideas just from scanning those every day.
3. Read the comments.
If you have an active community on your blog or on one a social networks, read the comments. You will get story ideas just from what people say, such as perspectives you hadn't yet considered.
4. Pay attention to current events.
There is almost always something happening in the news that you can comment on for your industry.
5. Go through your sent mail.
Go through your sent mail to see what types of things you've sent to customers, prospects and vendors that could be used for content. Most communicators write emails to explain a sales process, a feature or benefit or an organization's thinking. Use those emails to publish non-proprietary information online.
6. Create a trends manifesto.
You'll find this happening in the blogosphere every year, beginning in October and running through January. Many organizations will publish their thoughts on the trends they expect to hit the industry in the next year or identify three words people will use to drive their success. The trends manifesto provides you with an opportunity to shine as a leader in your industry.
7. Connect to pop culture.
Lots of really successful content creators take current events, like a Royal baby or new Marvel movie, and provide lessons related to their field.
8. Open a debate.
When you disagree with other voices on the web, you might not feel "safe" to voice a differing opinion. However, this can be a missed opportunity. Giving people an opportunity to see two sides of something can work really well when executed carefully.
9. Identify positive progress.
Even though people love good train wrecks, they also want to know how companies in an industry are doing things well. Interview organizations in your industry and highlight the good things they're doing through your blog content.
10. Take lessons from missteps.
It's no surprise the bad case studies are shared over and over and over again. When you create your content, think about what you can add to the conversation with specific lessons for your industry or niche?
11. Avoid personal attacks.
If you can figure out how to write about an industry train wreck without attacking a person, it's going to be pretty popular. It grabs attention and makes people want to read, comment and share.
12. Make a list.
People love lists. So much information coming at consumers these days, and lists make it easier to scan and read quickly. If you integrate lists into your blog content, you'll find they quickly become some of the most shared posts on your site.
13. Offer free stuff.
People also love giveaways. It might be a book a friend has written, a collection of free eBooks or your own writing. Doing this helps you begin to qualify prospects.
14. Rank a competition.
The organization Run, Walk, Ride puts together a list of the charities that raise the most money every year. They highlight the ones you'd expect, but also show how well some of the up-and-comers are doing. It's a win because they're highlighting their peers (and competitors) and driving significant new-customer traffic to their site.
15. Identify and reward superlatives.
Just like People produces its "sexiest man alive" issue, you can do the same for your niche. It might be an app of the month or a productivity tool. Think about what your readers would benefit from knowing more about and start compiling lists of favorites.
16. Review a book.
If there is a classic must-read in your industry, doing something as simple as summing up the key points or penning a review can give you some easily shareable content. As a bonus, you might spark a conversation in the comments.
17. Go on a rant.
Get people riled up about something and give them something to rally behind. Everyone has a pet peeve or two—and you might find others who are ready to join you in your righteous crusade.
18. Interview industry experts.
Interviews work well because you're giving people access to someone they wouldn't otherwise meet. It could be the big keynote speaker at your industry's annual conference, or someone you respect or admire. This can also work for formats other than the written word.
19. Answer a "Question of the Week."
Let people ask you a question they find interesting. This is a great time to use those social listening skills.
20. Share a parable.
Make sure the story you want to tell makes a clear point. Now get started creating great content!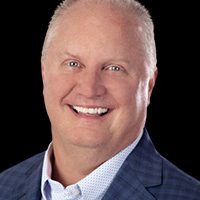 Michael Hammond is the founder and president of NexLevel Advisors. NexLevel provides solutions in business development, strategic selling, marketing, public relations and social media. A seasoned technology executive, Michael brings close to two decades of leadership, management, marketing, sales and technical product and services experience. His expertise spans start-ups to multi-billion dollar corporations, running businesses, business units, marketing, sales, strategy and product and services organizations. Michael brings exceptional insight, leadership, passion, and strategies that create profitability.