The Benefits Of A Realtor Network
The mortgage industry is in the midst of a significant generational shift. According to a recent report by PropertyShark, 87 percent of Millennials plan on buying a home in the next five years, with Generation Z following close behind at 83 percent. Yet with these new trends come new challenges for financial institutions. Today's homebuyers have high expectations when it comes to the loan origination process and so far, digital mortgage players are beating traditional banks to the punch.
To stay competitive, lenders must provide a seamless digital platform that encompasses every step in the homebuying process, including finding a Realtor. By building a "Realtor network" of trusted real estate professionals, mortgage lenders can create a homebuying experience that caters to modern consumers' needs and builds client loyalty.
Realtor networks have a few key benefits for financial institutions. The first and most obvious benefit is the potential to increase transactions and reduce customer acquisition costs via referrals. Three quarters of companies say referrals are their lowest-cost method of acquiring new customers. That number jumps to 82 percent among those who are using a SaaS-based referral marketing system. As an added bonus, referred customers have a 16 percent higher lifetime value than other customer types, opening the door to repeat mortgage transactions.
With a Realtor network, financial institutions can refer leads to high-quality local agents with the skills and expertise best suited to their needs. In turn, when a homebuyer is ready to discuss financing, agents can point them back to the referring lender, creating a cycle of trust and efficiency.
Realtor networks also help reduce the frustration of dealing with various stakeholders during the homebuying process. Despite improvements in the digital home search and discovery process, buyers looking to take the next step must coordinate with lenders, Realtors and other professionals separately, resulting in a disconnected and inefficient purchase experience.
Bringing Realtors into the fold allows financial institutions to integrate all of these separate interactions, creating a seamless, end-to-end platform that keeps leads in their ecosystem, helping them convert more of those leads and close more deals.
Realtor Networks and Machine Learning
Nevertheless, these benefits represent only part of the value of Realtor networks for lenders. To unlock their full potential, financial institutions should pair these networks with machine learning and artificial intelligence (AI) to optimize their nurturing efforts.
Using machine learning algorithms, loan originators can monitor homebuyers' interactions with both lenders and Realtors to determine which behaviors are most closely associated with purchase intent, helping them identify the highest-value leads on their platforms. Machine learning can also provide insight into the most effective timing and message for communicating with homebuyers at various stages. Realtors and loan originators can then use this data to optimize and personalize the marketing tools they're already using, enabling them to work better as a team, delivering the right message, to the right person, at the right time.
In addition, financial institutions can implement AI to increase productivity. By suggesting follow-up actions and automating tasks in their CRM of choice, AI tools can help realtors and loan officers move deals forward faster and provide best-in-class customer service with ease.
Combining the power of professional referrals with state-of-the-art software enables lenders to create a digital homebuying platform that benefits financial institutions and real estate agents alike, all while delivering a superior consumer experience.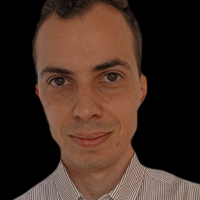 Mauro Repacci is co-founder and CEOof NestReady, a technology firm that provides platforms to bring all parties in the homebuying process together. Rapacci is instrumental in leading NestReady's delivery of highly configurable platforms to lenders, credit unions and banks.