HGTV Driving Demand For REO Renovations
Traditionally, foreclosures have been marketed "as is" with the understanding that any renovations would be the buyer's responsibility. These properties appealed in large part to the do-it-yourself community with at least some experience in home improvement and repair. However, with the growing popularity of HGTV shows such as Fixer Upper, Property Brothers, and Flip or Flop, this is rapidly changing. Investors are now finding that buyers are looking for properties that have been remodeled to include upgrades similar to those featured in their favorite "wow" reveal series.
Driven by buyer demand, investors are increasingly requesting significant repairs and renovations be completed to increase the market value of REO assets. These types of improvements can be much more extensive than simple cosmetic repairs and routine home maintenance. This presents a new set of challenges to servicers not only in managing the overall process including budgeting, timelines, and third-party vendors but also conducting analysis to determine which repairs will result in the greatest return.
Managing Renovations Present New Challenges
As the market shifts so do investor strategies for managing REOs. Presently, the value and turn rates are showing a transition out of a rental strategy and towards repairs. Investors are demanding that servicers do more than just basic upkeep. Instead many are looking to analyze repair costs and timelines to drive higher return rates.
Meanwhile, servicers have been forced to learn as they go while executing repairs, communicating with contractors and staying within budget. The current tracking models have no tasking or workflow management capabilities; they offer only a basic "fill in the blank" option for fundamental tasks to establish document completion and ensure filing protocols. There is no option to pursue internal communication, much less communication with vendors. Without the ability to request and obtain necessary information, such as interior photos, servicers have been left unable to manage and execute projects effectively. Even with a general insight into price fluctuations, there remains a greater need for detailed analysis in identifying trends. Not being able to determine whether a change is due to sales price or limitation in the market renders this information not particularly beneficial.
An additional challenge is that investor and third-party rights are bound to the requirements within the servicing agreement. For example, an arrangement may state that a servicer will handle all property defaults, collection, loss mitigation and possibly foreclosure. In the case of foreclosure, the servicer would also recover losses and file claims. Now, the market is seeing more investors ask for repairs and renovations to decrease losses. The obstacle is that servicing rights remain the same and investors are not adjusting the servicing agreement to accommodate the repairs and renovation necessary. Most agreements only take into account general upkeep and maintenance. If any repairs are to be in the agreement, they tend to be minor issues that address curb appeal, which only require the contractor or third-party vendors and are not treated the same as large-scale projects. Advanced repairs and renovation are still new to the market, and servicers are being charged with implementing this strategy into their established processes.
Overcoming the Obstacles
To successfully manage the renovations process, servicers need better insight into the condition of assets. More accurate estimates regarding costs and resources are required to complete renovation projects, as well as a workflow-based system to track and manage the actual construction and completion of each project. Mainly, this can be accomplished in three phases: 1) property/asset analysis, 2) cost analysis and 3) construction.
Phase One: Asset Analysis
To determine which repairs and renovations should be completed, analysis on both interior and exterior comparables in the same market must be completed. This provides insight into buyer demand, as well as an as-repaired value for comparison. Examining and comparing area comparables, especially viewing interior photographs, helps identify what types of renovations and home enhancements are in demand for the particular area. This avoids making unnecessary property repairs. Technology can provide this data so servicers can also see what related properties sold for and what their subject property may be lacking.
Phase Two: Cost Analysis
Once the desired repairs are identified, servicers must determine the estimated cost to complete the renovations, as well as analyze how these costs impact overhead and eventually the overall ROl. Tools are available to evaluate repairs and renovations by zip code providing servicers with an estimate on what the upgrades should cost. This is helpful with estimating cost analysis and cost controls. The analysis should ensure the identified repairs are justified and make sense, in other words that the resources invested will ultimately yield a return. It is critical during this phase that all of the data and information gathered be tracked and archived to ensure projects stay on budget and meet determined requirements and timelines.
Phase Three: Construction
When the analysis is completed, servicers must put the plan into action. This often requires that servicers manage multiple third-party vendors such as contractors and agents who will be responsible for the work. Often servicers are managing these projects remotely and whether they are using a construction management company or in direct communication with contractors, viewing and tracking progress is critical. Keys to success include generating automated punch lists for contractors, proactively managing costs and changes that may impact overhead, gathering and saving photos of progress and ensuring costs stay within estimates.
Conclusion
The ability to accurately plan and oversee the entire process is extremely beneficial to servicers. The increased investment in repairs and renovations will add value to properties resulting in higher ROIs. This comes with a new requirement for tracking more frequently and intensively than before. However, working through this learning curve will assist the repair and renovation industry for years to come as buyers' expectations will only continue to grow.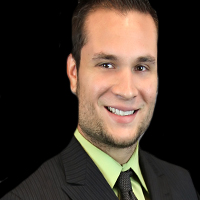 Rob Pajon is SVP Marketing and Product for Lake Forest, California-based USRES | RES.NET, an industry leader for REO disposition, default valuations and default technology solutions. He can be reached at [email protected].