Mortgage Bankers, Let's Finish The Quarter (Year) Strong!
The economic factors all seem to be against us right now — raising interest rates, declining volume, decreasing home sales, declining housing starts, the Fed thinking they want to do one more interest rate hike this year, shortage of workers, another round of layoffs at our companies — it's enough to want to find Tom Hank's Wilson and go to a deserted island and forget about it!
We've heard many industry experts state that it will be a very long, hard, and cold winter in mortgage. So, what can we do for the remainder of 2023 to finish strong and prepare ourselves for 2024? Here are some key strategies to start employing this winter to ensure you are finishing 2023 strong.
Dust off your strategic plan—I'm sure it needs updated. Engage with your senior leadership team, and if you need an outside facilitator, engage us, to update and re-look at your strategic 5-year plan and then hone in on your 1 year plan for 2024.
After you have completed your 1-year plan for 2024, put together your budget for 2024. So often, budgets are done before the strategic plan, however you need to know what you are budgeting for. You can always tweak your strategic plan. Utilize all the data available to you—MBA, NAR, HBA, Fannie, Freddie, etc. to get an idea of what they are forecasting for next year.
Meet with your sales production managers immediately to set 4th quarter goals to finish strong. There seems to be a misnomer out in the industry that if a loan officer brings in one loan a month, they are worth keeping. Weed those out that aren't closing 3 loans a month. Ensure your sales managers are working with your loan officers to do the daily disciplines to be successful. I've heard several stories of new loan officers who started since COVID that are now very successful because they did the daily disciplines and KEPT doing them and didn't quit on day 90. A book I like to reference is Ninja Selling by Larry Kendall.
Re-look at your technology to see if it is what you need. Is it making you efficient with your new strategic plan? Do you need more, less, or additional of all the above? Remember, BlackFin Group can help you with a quick, cost-effective engagement for this.
Do the same with your operational workflows. Empower your operations managers to see if they can do it "quicker/faster/better" (last month's blog) and save time and money and work on enhancing the customer service to the nth degree. There so many new and great technologies available.
Don't settle for less. With loan costs now at over $14,000, you can't afford to take a passive approach and stay in hibernation during the hard, long winter ahead. You can't afford to NOT take advantage of this time. Focus on building your company to "outlocal the nationals and outnational the locals" with these steps and others.
Another favorite book of mine – an oldie but goodie – is Finish Strong by Dan Green. It is a series of short stories of when people were down and out and came out on top or had circumstances that propelled them to a greater cause.
The choice is yours. How you respond to today's challenges is your:
Courage
Faith
Belief
Attitude
Commitment
Purpose
Discipline, and
Risk
FINISH STRONG!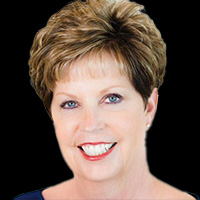 Julie Piepho, CMB, is a Principal Consultant with BlackFin Group in the Mortgage Strategy Practice. Julie is nationally recognized as a Mortgage Strategy Consulting expert with over four decades experience leading and coaching sales and operations teams while in executive roles at Cornerstone Mortgage, Norwest Mortgage and Wells Fargo Mortgage. She holds the prestigious Master Certified Mortgage Banker designation from the Mortgage Bankers Association.