Future-Proof Your Mortgage Solution
During market downturns, lenders have the opportunity to proactively future-proof their mortgage solutions. By weaving technology and processes into a seamless experience, lenders can drive efficiency and cultivate an elegant journey for borrowers and other transaction participants.
Realign Your Unique Value Proposition
Future-proofing the mortgage process begins with choosing an endpoint or goal to pursue. Dedicating time to refresh, define and communicate your company's unique characteristics can prompt a re-evaluation of current operations and processes. In doing so, it is vital to engage with each team involved in the mortgage origination process to thoughtfully evaluate all internal processes and operations. The team members working with the current technology can provide extremely helpful perspectives in evaluating the technology's usefulness and finding operational pain points.
Asking each team about their unique needs along the mortgage journey can help reinforce their responsibilities and the importance of each process step. Requesting input on how technology solutions can enhance their unique value proposition can be incredibly insightful as leaders look to set themselves apart by providing the best experience to their employees and clients.
Reimagine the Customer Journey
The effects of the COVID-19 pandemic propelled innovative changes to the standard mortgage process, making remote or online options more available to borrowers. The past three years prove the origination process can be reimagined. Lenders have an opportunity to build on these innovations and transform the customer journey. Finding the right technology partner or partners to support the changes required to implement your vision can be challenging, but it is ultimately worth it.
Rethink the User Experience
After mapping out an ideal customer journey, apply a similar process to your employee user experience. In this process, include internal users and sales, closing and post-closing team members. The user experience for internal players and borrowers should be streamlined; have an intuitive, modern design; and offer quick access to the tools and resources each user needs to do their job.
Resist the temptation to overlay new technology on old processes, which will likely only complicate systems and operational practices. As with the borrower experience, reimagine what the entire process could look like from origination to post-closing. A holistic approach to rethinking the user experience will create a consistent and cohesive journey for all participants, from borrowers to sales to operations.
While brainstorming and reimagining what your mortgage solutions could look like, remember to keep it simple. Avoid bolting together too many disparate systems into one Frankenstein-resembling mortgage solution. Find partners, not just vendors, who will give the extra effort to offer a simplified and integrated solution. Leverage partners' expertise to assist with architecting a unique and beneficial solution. Utilize the power of automation and technology to orchestrate an innovative experience that focuses the team on only the highest-value activities. Consider your unique identity and value proposition and integrate a solution highlighting and showcasing that identity.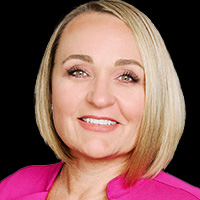 Emily Shapiro is president of Docutech, part of the First American family of companies, providing an end-to-end integrated digital mortgage experience that enables lenders to accelerate the real estate closing process.Shapiro brings over 20 years of experience within the mortgage and financial services industries to her role at Docutech and was named a 2022 HousingWire Woman of Influence. As president, Shapiro uses her passion for solving client challenges to drive the company's strategic vision, and she leads its growth initiatives by adding new products, entering new market segments, and seeking strategic technology integrations. She also leads all aspects of daily operations, including new business development, customer support, and product development.