New Tech Helps Lenders Verify Income And Employment
In a move that will empower consumers while enabling lenders to seamlessly verify the income and employment status of more borrowers, Experian introduced new verification capabilities that can connect lenders to over 120 million consumer permissioned payroll accounts. By leveraging technology from Citadel API, Experian is bolstering its existing suite of digital verification solutions to provide lenders with access to permissioned payroll records from more than 40 of the top payroll providers across the United States.
"We're committed to creating greater financial opportunities for consumers, while helping lenders extend credit responsibly," said Michele Bodda, President of Experian Mortgage, Employer Services and Verification Solutions. "This depends on ensuring our clients are prepared with the best insights the market has to offer. With this new solution from Citadel API, we're empowering consumers to take control of their data while giving our clients new, flexible options to achieve their verification needs."
Experian's new partnership with Citadel API allows consumers to quickly permission access to their payroll accounts when applying for a loan, mortgage or employment by authorizing use of their payroll provider login credentials. Using this consumer permissioned data, Experian will deliver a verified income and employment report back to the lender or verifier.
"Experian understands that investing in Citadel API's technology can improve their customer's experience," said Kirill Klokov, Citadel API CEO. "In partnership with Experian, we can help millions of consumers unlock their data to verify their income and employment status, enabling quicker mortgage and loan approvals often with better rates. Together, we can help consumers take control of their data and bring more transparency into the process."
Adding consumer permissioned access to payroll data to Experian's Verification of Income and Employment suite of services is the next step in Experian's long-term commitment to expanding its consumer permissioned verification capabilities. Experian's first consumer permissioned solution, Experian AccountView™ was introduced in 2016 and continues to receive strong
interest and adoption from lenders. Experian AccountView leverages permissioned bank data to help lenders quickly verify income, employment and assets.
Both consumer permissioned offerings as well as Experian Verify – Experian's real-time income and employment solution – give lenders maximum coverage options for verifying income and employment so they can avoid complex and costly manual processes. Experian Verify provides lenders, employment screeners and government verifiers instant access to millions of active payroll records from Experian's growing network of exclusive employer records. The solution launched earlier this spring and has already become one of Experian's most successful product adoptions.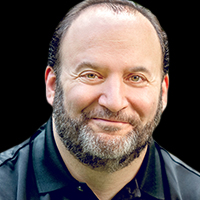 Tony Garritano is the founder at PROGRESS in Lending Association. As a speaker Tony has worked hard to inform executives about how technology should be a tool used to further business objectives. For over 20 years he has worked as a journalist, researcher and speaker in the mortgage technology space. Starting PROGRESS in Lending Association was the next step for someone like Tony, who has dedicated his entire career to providing mortgage executives with the information that they need to make informed technology decisions to help their businesses succeed.