Now Is No Time To Slow Down
In the article "The DNA of Great Salespeople" written by Ryan Estis, he asserts that "in recent years a lot of ink has been spilled about what it means to possess grit, and a growth mindset, and how those characteristics can be developed for success in business. These ideas have had a profound impact on professional selling, but they don't go far enough in describing what makes some salespeople truly great."
Research done by Estis into top producers found that virtually all the best salespeople have a growth mindset. What separates even top producers is learning agility. That's the ability to synthesize information in real time and draw connections other people don't see. These sellers exhibit unique behaviors, such as:
>>Constantly taking in new information and distilling it
>>Reframing failure as learning — and finding joy in it
>>Conducting regular experiments to test ideas
>>Always reading and learning; becoming more expert and creating value for their customers
>>Putting the customer at the center of everything they do and understanding their world deeply
Estis refers to these elite sellers as "Future Makers." They not only see the endless possibilities in deals, partnerships, and business relationships, they also understand that there is always more to learn to make a better future happen.
Breakthroughs don't happen in the comfort zone. Success makes it easy to fall into the complacency trap. Being a Future Maker means thinking beyond your current situation and being willing to disrupt the status quo to advance further.
Independent mortgage banks (IMBs) and mortgage subsidiaries of chartered banks reported a net loss of $82 on each loan they originated in the second quarter of 2022, down from a reported gain of $223 per loan in the first quarter of 2022, according to the Mortgage Bankers Association's (MBA) newly released Quarterly Mortgage Bankers Performance Report.
"The second quarter of 2022 did not yield the usual Spring seasonal pick-up in purchase activity, in an environment of higher mortgage rates, low housing inventory, and affordability challenges," said Marina Walsh, CMB, MBA's Vice President of Industry Analysis. "With lower volume, lower revenues, and higher costs relative to the first quarter, the average pre-tax net production income per loan reached its lowest level since the fourth quarter of 2018."
Added Walsh, "Combining both production and servicing operations, only 57 percent of the companies in our report were profitable. Pulling out a profit in these difficult conditions is no easy feat."
So, what does this mean? Lenders need technology to be profitable, especially in a challenging market like the one we find ourselves in now. This is not the time to pull back or stay in your comfort zone, now is the time to act and gain market share by explaining the value proposition behind your technology.
Take inventory of your situation and your goals. Think about what you're doing that's working, and what you can do differently that might stretch you and provide fuel for growth. Now is the time to act and really show the market what you can do to streamline the mortgage process. Believe me, lenders will listen.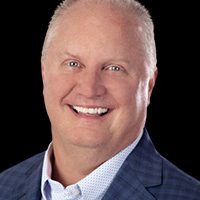 Michael Hammond is the founder and president of NexLevel Advisors. NexLevel provides solutions in business development, strategic selling, marketing, public relations and social media. A seasoned technology executive, Michael brings close to two decades of leadership, management, marketing, sales and technical product and services experience. His expertise spans start-ups to multi-billion dollar corporations, running businesses, business units, marketing, sales, strategy and product and services organizations. Michael brings exceptional insight, leadership, passion, and strategies that create profitability.